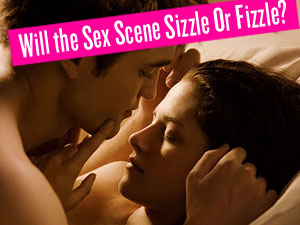 Photo: © Summit Entertainment
Since the first Twilight movie in 2008, audiences have been waiting for the momentous occasion that will be taking place in Breaking Dawn. No, not the wedding. We're ready for Edward and Bella to get it on! Although their on-screen relationship hasn't been particularly steamy, things look like they may be getting sexier in the new movie!
Do you think Edward and Bella's first time will be hot or not? Weigh in below!