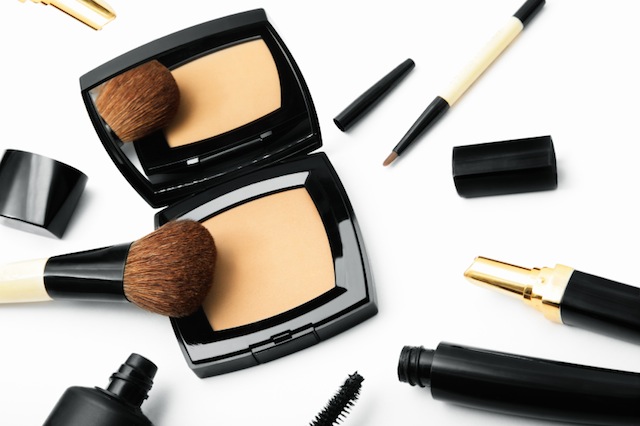 Old cosmetics are simply not pretty. They may be loaded with bacteria, have lower efficacy, and be downright dangerous. No one wants to be using something that doesn't work on their face or bodies, but how old is too old? It can be tricky to know when you should be throwing out your old products, so we of course asked the experts to bring you the answers!
How Long is Too Long?
"Mascara and lip gloss are definitely the most sensitive to bacteria as they have direct contact with eyes and lips," says Amanda Gabbard, beauty specialist and makeup expert at the Guerlain Spa at the Waldorf Astoria New York.  Mascara and lip gloss should be used no longer than 6 months after opening the product. Other products used on eyes and lips such as lip liners, lipsticks and eyeliners can be easily cleaned by using cosmetic pencil sharpeners.
Most products don't provide an expiration date, meaning we have to be on top of our own shelf life.
MORE: 8 Ancient Beauty Tricks That Still Work Today
Don't Forget About Your Tools
If makeup brushes are taken care of and cleaned well at least twice a month (Gabbard suggests using baby shampoo) with ample time to dry, both the products and brushes will have continued longevity.
Infection
Old makeup can cause very serious eye and skin infections. "Most makeup is made with preservatives that not only keep the mixture even and smooth, but also help prevent bacteria or viruses from growing. Eventually, the preservatives may fail, and repeated touching and opening of makeup can eventually lead to contamination. If the bacteria or viruses get into your eyes or into microscopic cuts or sores or acne on your skin, infections such as herpes and staph impetigo can form, which can be difficult to treat, and in the worst situations, may be permanently scarring or life threatening," says Dr. Jessica Krant, MD, MPH, is a board-certified dermatologist, Assistant Clinical Professor of Dermatology at SUNY Downstate, and Founder of Art of Dermatology on 5th Avenue in New York City.
Image via Istock