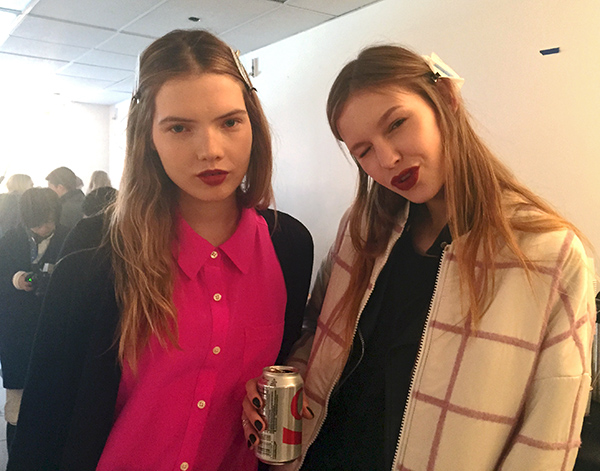 The beauty look at 3.1 Philip Lim's NYFW F/W 2015 show was a grunge-without-the-grime textured hair look inspired by one of the models who came to a fitting where Laurent Philippon, a top stylist for Bumble & Bumble, remarked how perfectly bed-heady and prettily messy her hair was. The model in question admitted that she had slept with damp hair in a knot and literally "woke up like this." Paul Hanlon, who led the hair team with Bumble & Bumble backstage was in charge of recreating this look, and did so with some super easy tricks to achieve texture even for straight hair.
First, Hanlon sprayed Bb Prep on the hair to dampen it a bit. And then all you have to know is how to do a braid. If you don't have time to sleep on them (or are just a spontaneous hair styler, as many of us are), the simplest thing to do is to braid random sections of your hair–it's okay if the thickness of each braid is slightly different, better even. Then just clamp a flat iron on the braids for a few seconds, pressing down the length and set with a holding hairspray.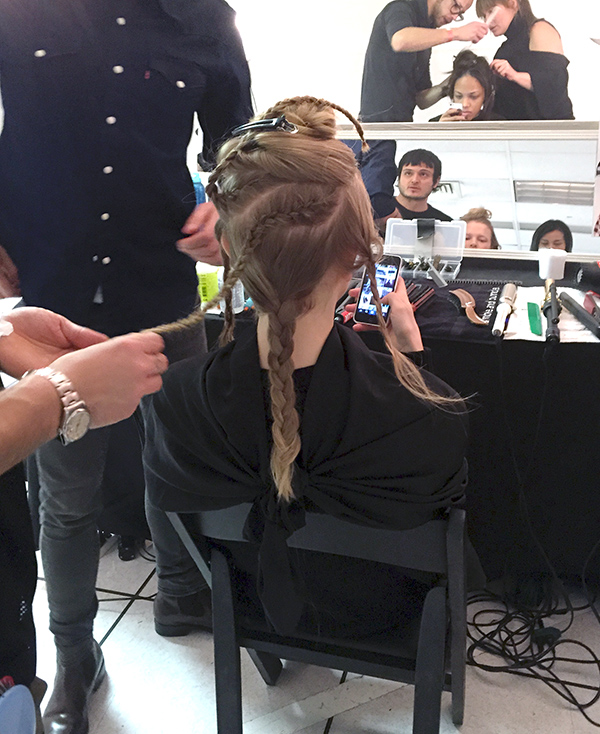 For really lank almost stringy ends, just like on Lim's models, Hanlon actually braided sections underneath the hair near the nape of the neck to lessen the volume and bulk of the strands on the bottom. Ends of the hair were coated and mussed up with Bb Brilliantine cream.
And just like that, you too can be a grunge princess– with or without the hygiene withdrawal.