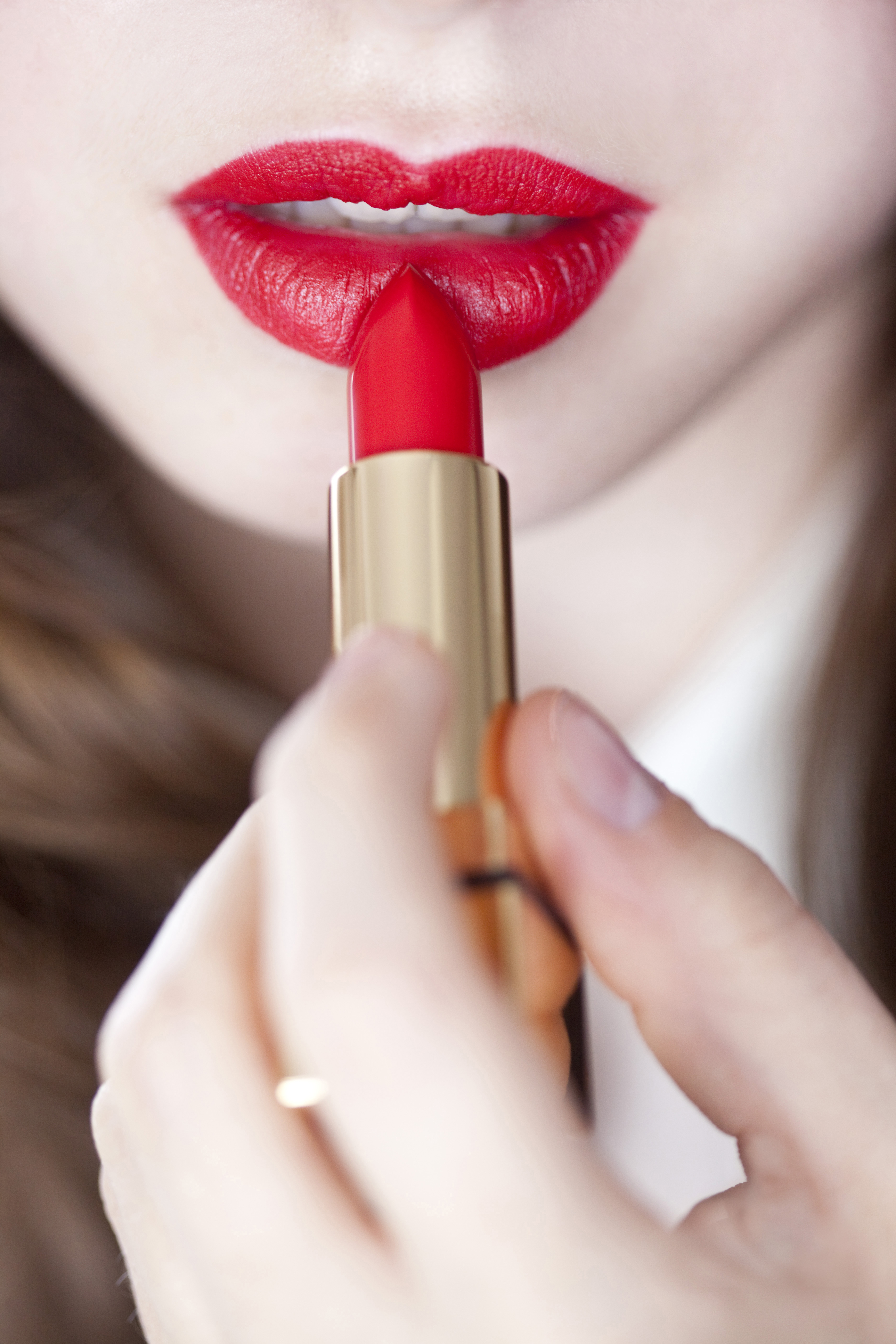 2013 is about to come to a close, and we're looking back at the best and worst of beauty trends this year. What should you have tried? What are you lucky not to have gone near? Well, there are a lot — and be sure you are sitting, because some are pretty scary!
Try: 
1. Deep plum or wine lipstick: This is especially fabulous during these dreary winter months when we're feeling all-around drab. To achieve this look, keep the eye makeup to a minimum so that the lips are the focal point. "If bold lip color intimidates you or isn't your style, you can still achieve this look by using the lipstick as a stain. Simply apply the wine lipstick to upper lip only and blend," says celebrity makeup artist Ramy Gafni. Try CoverGirl Queen Collection Lipcolor Lipstick in Fine Wine.
MORE: 2013 Beauty Trends We're Trying to Forget
2. Bold brows: "If your eyebrows are not naturally bold or are still growing in from previous brow grooming, you can archive the bold brow look even if you're not a makeup maven. Simply brush through your brows with a tinted brow gel to make brows look plusher and fill in any gaps," says Gafni. Not sure which color to choose? Use a universally flattering taupe. Try RAMY Tinted "When Hairy Met Sealy."
3. Orange-y/red lip: Think of the J.Crew catalog. The models with barely there makeup and that signature orange-meets-red lip. "It instantly made your look a little hipper, cooler and fashion forward. It was such an easy and affordable way to feel more polished and pull a look together," says beauty and fashion expert Jamie Krell. Try Bobbi Brown Creamy Matte Lip Color in Jenna.
4. Experiment with color – especially emerald:  "A great way to incorporate this bold hue into your beauty routine is through a liner, just a brush of color on the lid or, of course, as a mascara!" says mark. celebrity makeup artist Jamie Greenberg. Try Make Up For Ever's Aqua Liner in Iridescent Emerald Green.
5. Bronze-toned shadows: Layer to go as bold as you want, but this look can be done either subtly or perfect for your NYE parties.  Another spin on this trend is to use it to switch up your usual gray/black smoky eye with shades of shimmery dark browns. Try Urban Decay's Naked Palette.
6. Soft pink cheeks: While we're seeing so many bold eyes and bolder lips, it's great that one part of us is staying so delicate. The soft, pink cheeks have a rosy natural glow to them. It's incredibly feminine and flattering. Try NARS' Blush in Gaiety.
MORE: The Best Blush: 10 Shades to Flatter Your Cheeks
7. Going gold: We love this, and you can take it as far as you want.  Gold is sometimes used as an anti-aging ingredient in skincare to help to restore elasticity, slow collagen depletion, reduce lines and wrinkles, but also just to create some fun shimmer. Try OROGOLD 24K Multi-Vitamin Night Nourishment, a night cream enriched with 24K Gold to help revitalize and hydrate your skin while you sleep, or Sam Brocato's Shimmer Pearlescent Spray to add subtle gold shimmer to your hair or skin.
8. Blowout bars: Perhaps our favorite beauty trend of 2013 has been specialized beauty bars. Whether for blowouts, lashes, or extensions, they are popping up everywhere. A beautiful blowout, complete with style menus and a morning mimosa? Heaven.
Skip:
1. At-home body contouring devices: You aren't going to see nearly the same results as going to the professionals.  Instead, try med spa body contouring treatments like Endermologie. "Endermologie is an FDA-approved, full body lymphatic massage treatment that is like a deep tissue massage with the benefits of a cellulite treatment," says Maria, the lead esthetician at White Tea Med Spa.
2. Bleached brows: Who thought this was a good idea? If brows are the frame to your face, then imagine your face without a frame. Not pretty.
MORE: Fake It Until You Make It: Bolder Brows
3. Gel nails: We know, we love them too. But, like most of our maybe-not-healthy beauty treatments, try to do this in moderation and not every time you get a manicure. You are exposing yourself to UV and gel manicures haven't been around long enough yet for us to know the real truth about just how dangerous they may be in the long term.
4. Unnatural ombre. Or, really, most any ombre. We're sort of over it. Hair that is black at the root and platinum at the ends just sort of looks like you let your color grow out. Instead, opt for balayage highlights for a more subtle look.
Image via Veronique Beranger/Getty Images