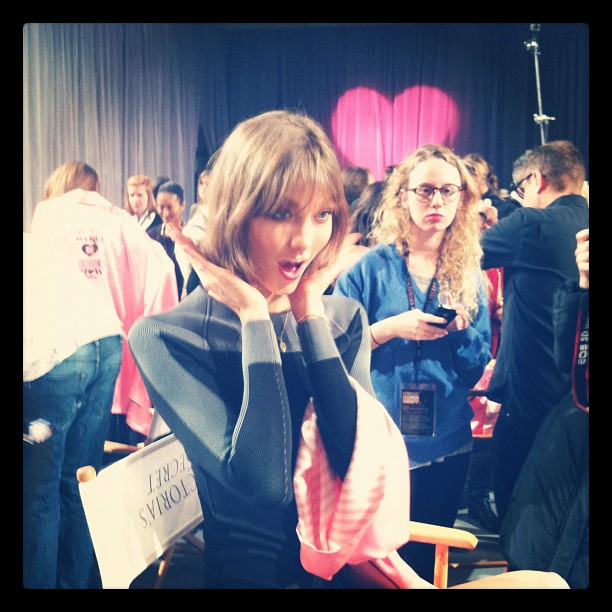 Karlie Kloss is typically the model to set trends, and her latest haircut proves no different. Backstage at the Victoria's Secret Fashion Show today, Karlie debuted her new bob haircut with bangs. A pretty drastic change from the model's typical long locks, her new hairstyle is already sending the beauty world into a buzz over the cut. Victoria's Secret Angels are famous for their voluminous, sultry hair, so Karlie's bold move is definitely going to stand out on the runway.
The lob hairstyle, or "long bob", has been coming back in full force lately and after seeing Karlie take the plunge we're sure that girls everywhere will be taking a Kloss-themed inspirational picture to their hairdressers. Considering it's a cut that works well on most faces, we're happy that the trend is taking off.
What do you think of Karlie's new cut? Would you dare to make the change yourself? Weigh in below!
Image via Twitter