Unless your holiday party is on the weekend, you can bet you'll be leaving straight from work to get there. While makeup is easy enough to take care of, hair presents a whole other dilemma. Luckily, we scored these genius tips for taking your hairstyle from day to night, straight from two of the biggest stylists in Hollywood.
The Look: Fuss-Free Waves
Celebrity stylist Thomas Dunkin, who tends the tresses of Rachel McAdams, Michelle Williams and Isla Fisher, recommends this wavy style for women with long hair.
Step 1: Wear hair to work in a braid, and take it out just before the work day is over. "The tighter the braid, the more wavy it will be," says Dunkin.
Step 2: Loosen up the waves with your fingers to create a soft 'beachy' texture.
Step 3: Spritz the hair with Sebastian Professional Trilliant ($19.95, ulta.com) for a beautiful shine and soft hold.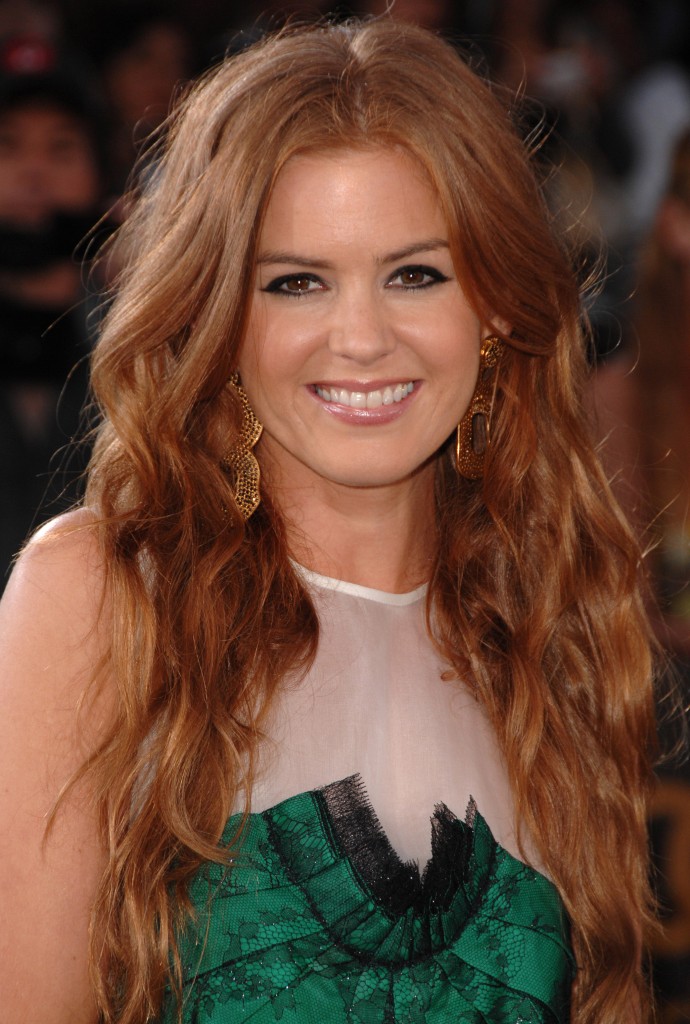 The Look: Curly Updo
If you have naturally curly hair, "embrace those curls for a fun holiday look," suggests Dunkin.
Step 1: Wear hair curly to work.
Step 2: Before leaving the office, apply a small amount of mousse, like Sebastian Professional Whipped Cream ($19.99, walgreens.com), to hair.
Step 3: Take small to medium sections of hair and pull them toward the back of the head while twirling them around two fingers. Secure in place with bobby pins.
Step 4: Continue this until all of the hair is secured and set with a light-hold hairspray.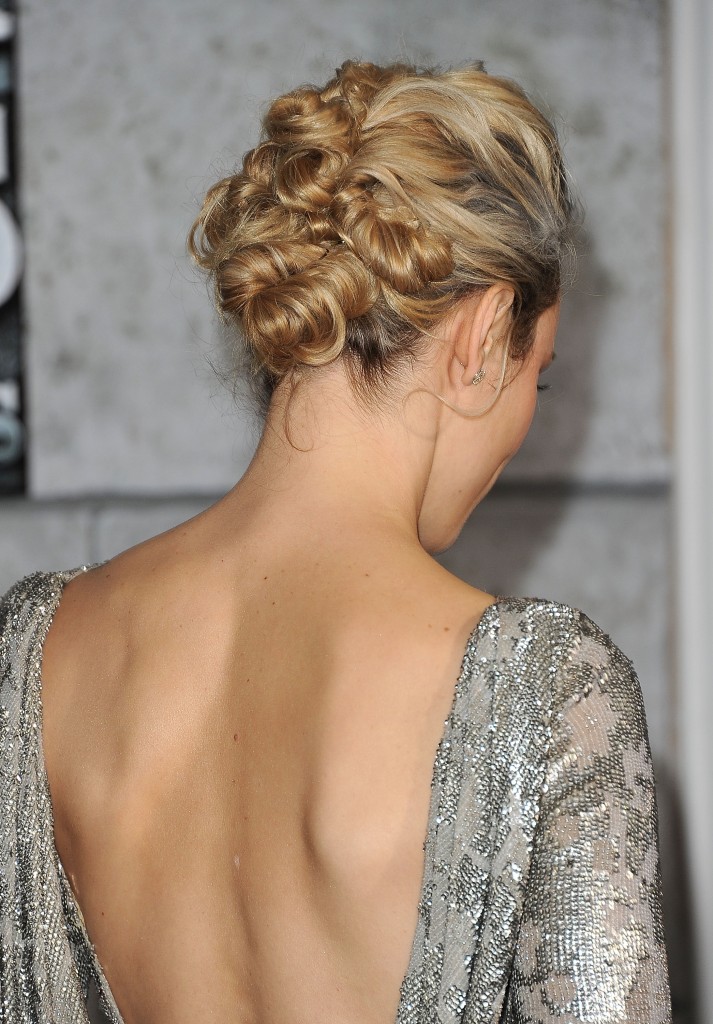 The Look: Braided Bun
"A great holiday hairstyle that is simple to do is a braided bun," says Dove Celebrity Stylist Mark Townsend, who works with Jennifer Lawrence, Elizabeth Olsen and Lea Michele.
Step 1: Start by applying a large dollop of the Dove Style+Care Nourishing Curls Whipped Cream Mousse ($4.89, drugstore.com) to damp hair and blow dry with a large round brush or with a diffuser on your blow-dryer to encourage natural texture.
Step 2: Next, take 3-inch sections of hair and wrap it around a 1-inch curling iron, but only on strands that need more curl.
Step 3: Gather the hair in the back of the head and separate the hair into three sections, and braid the hair while gathering about an inch from the bottom, securing with elastic.
Step 4: Wrap the braid into a bun and secure with bobby pins. I always spray Dove Refresh+Care Invigorating Dry Shampoo ($4.49, walgreens.com) on my bobby pins for extra hold, and I finish by spraying Dove Style+Care Strength & Shine Extra Hold Hairspray ($4.89, drugstore.com) all over to keep every hair in place all night."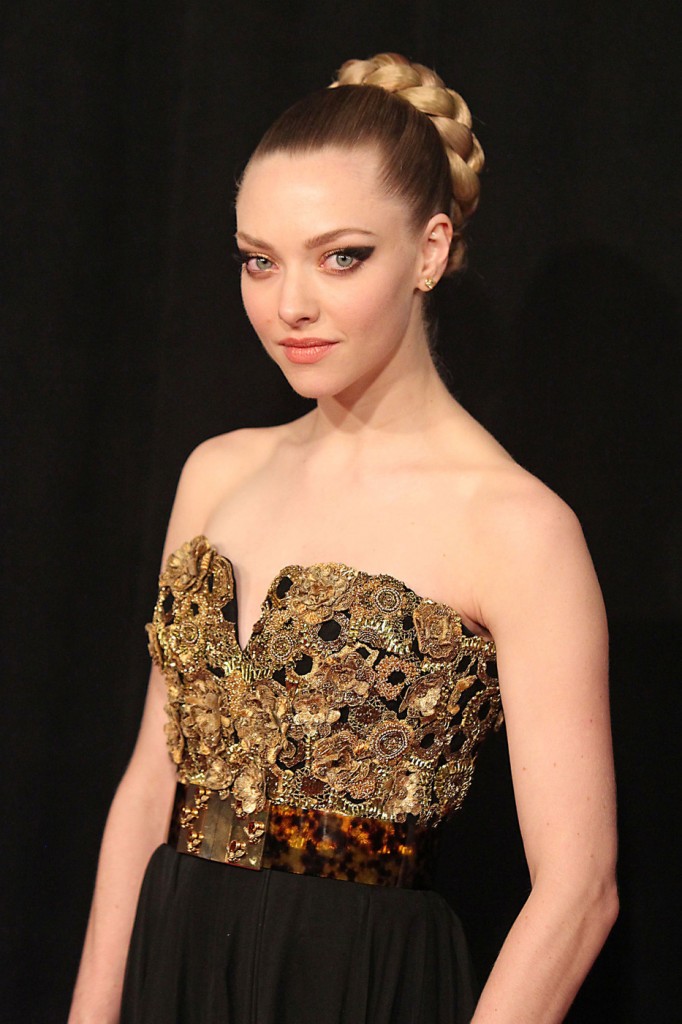 Which of these styles will you wear from work to your holiday party?