Can you tell hair fact from hair fiction? Here, P&G Beauty Scientist Teca Gillespie and Celebrity Hair Stylist Hallie Bowman set the record straight about some of the top hair myths from both a scientific and styling perspective. Follow these hair myth busters' advice to maximize your hair's health and style.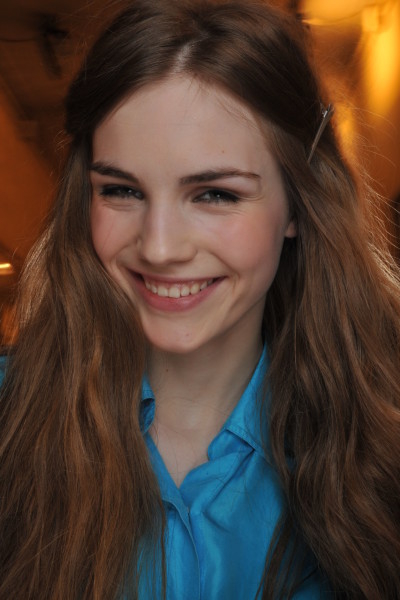 Photo: © Luca Cannionieri
Myth: You should change your shampoo every so often because your hair gets used to it.
Gillespie: Your hair is technically dead, and therefore cannot get "used" to a product. Other things to consider: Have you selected the right product for your hair type? Are you regularly using waxes and gels that cause buildup? A lot of women also don't realize that something environmental or chemical may have changed the way their hair responds to a product.
Bowman: Hair texture changes over time due to factors like puberty, pregnancy and aging, which affect how hair reacts to a shampoo. Mechanical tools can also change the way products perform on hair.
Myth : You shouldn't wash your hair every day.
Gillespie: This myth comes from the harsh clarifying shampoos that were being used prior to the reformulating of conditioning agents in the 1980s. Today's products are tailored for specific needs and hair structures, so shampoos take off only dirt, sebum (more on this later) and styling products, and don't strip everything off your hair and scalp.
Bowman: Healthy hair looks better and is easier to style than unhealthy hair. Frequent shampooing can help you achieve a better style by reducing breakage that can leave hair looking thinner and more damaged. Using a shampoo and conditioner frequently that is specifically tailored to treat color-treated hair will help protect hair against styling damage, help reduce color fade and prolong the intensity of the color.
Myth: Over-conditioning your hair can cause a buildup of silicone on your strands.
Gillespie: Conditioning benefits are only temporary and don't build up, as the ingredients will be removed during the next wash.
Bowman: If you feel your hair is weighed down from conditioner, you're probably using the wrong formula for your hair type. Drier hair that needs an extra dose of moisture can benefit from an intensive weekly moisturizing hair care treatment.
Myth: Two products with identical ingredient lists will perform exactly the same.
Gillespie: Most shampoo's ingredient lists do not show the level of a particular ingredient, and only shows the ingredients in rank order from most to least.
Bowman: In hair care technology, the complex patented processes to make the formula can change the "recipe" outcome. Don't judge a product by just its ingredient statement!