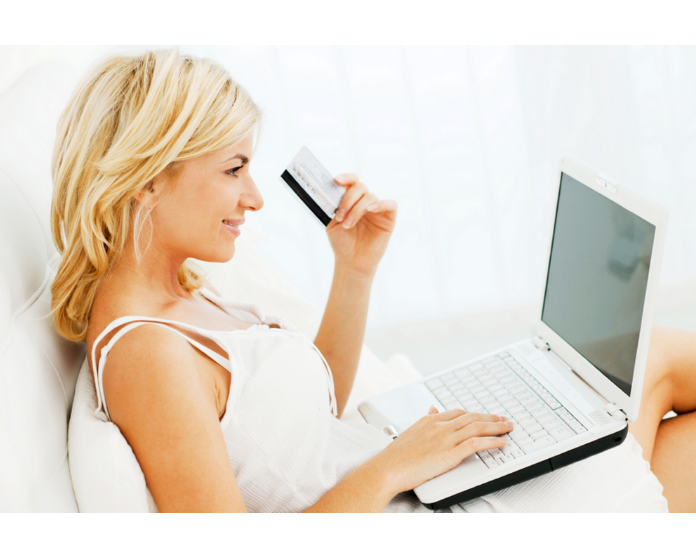 As if the world doesn't already have an unhealthy addiction to online shopping, there is a whole other world to get you infatuated with: online beauty shopping.  Sure, a trip to the store can be easily amusing, but shopping from the convenience of your couch sounds like the perfect way to spend a gloomy Saturday afternoon.  Then comes the question of which websites offer the best in everything beauty related.  Being a beauty website ourselves, that's kind of our forte, so without further ado, here are our top ten sites that you must bookmark for your beauty shopping pleasure!
10. [Everything] Beauty Stop Online:  This website has everything to offer, whether it be hair, makeup, skin care, or nails. Beauty Stop Online is your one-stop-shop for anything and everything beauty related.
9. [Nail Polish]  Nail Polish and More:  Need a good nail polish?  Look no further than Nail Polish and More.  If you're not quite sure what this website is all about, just read the title:  it's self-explanatory.
8.  [Hair care]  Folica:  Most likely named after hair "follicles" (clever), Folica offers an array of products including hair care, hair removal tools, and hair color options.
7. [Everything] Sephora:  Ah, yes, the Mecca of everything beauty:  Sephora.  You probably already have heard of Sephora, but just for good measure or in case you haven't heard of it (which, if you haven't, you need to get out from under that rock), we thought we would include it in this ever-so-important list.
6.  [Skincare] Neutrogena:  Neutrogena is the #1 Dermatologist recommended skin care product, so we obviously consider this the must-see (and must buy) site for keeping your skin healthy and glowing.
5. [Makeup] MAC:  Even recent cover glamazons, Ricky Martin and Nicki Minaj have been fawning over MAC products.  MAC is notoriously known for being a leading brand in the beauty world and never fails to please with new makeup every season.
4.  [Everything]  Ulta:  Although shopping online isn't necessarily as fun as frolicking down the fragrant and visually pleasing aisles of Ulta, you can still get the amazing deals that are offered in the store, online!  Along with coupons, Ulta also offers their own name brand line, which is surprisingly inexpensive.
3.  [Brushes]  Eyes Lips Face:  This website has every brush you could ever need for, well, your eyes, lips, and face.  Also known by it's acronym, E.L.F, this website offers brushes for things we didn't even know needed brushes.
2.  [Perfume]  Perfume.com:  As Coco Chanel infamously said, "A woman who doesn't wear perfume has no future."  Well, there you go people, wear perfume…or else you'll end up smelly with no job.
1.  [Lotion] Drugstore.com:   Although it doesn't sound quite luxurious, drugstore.com carries Cetaphil, which offers the best in lotions, be it moisturizers or cleansers.
Image via iStock