Choosing the right shades of makeup can be frustrating if you are unsure of what you should look for. Fortunately, there are some universal colors that work on everyone for a no-fail way to play up your face.
Here are my top 10 color picks that always work:
1. Highlighter is the best way to showcase the planes of the face and comes in cream or powder form. The best shade is a champagne shimmer that works on all skin tones and highlights the eyes and cheek bones beautifully. My favorite formulas are the Fresh Satin Luster Palette if you like creams, and if you want to go for powders try NYC Sparkle Dust in Champagne.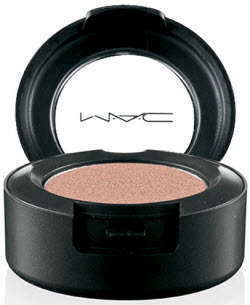 2. Eyeliner in brown always makes any eye color look beautiful and is the most natural way to define your lash line. Try Urban Decay 24/7 Eye Pencil in Bourbon or Natural Beauty Inspired By Carmindy Forever Stay Eye Pencil in Chocolate Brown.
3. Eyeshadow in a taupey purple is a color that works as a perfect neutral on eyes and plays them up no matter what skin tone you have. Use the lid shade in the Natural Beauty Inspired By Carmindy Instant Definition Eyeshadow Palette in Quartz or MAC's Shale Eyeshadow.
4. Black eyeshadow can double as a great evening eye liner when used with a wet angle brush. I love Urban Decay Deluxe Eyeshadow in Zero. Simply trace it along the upper lash line and add a slight wing at the ends.
5. Powder in its sheerest form works on everyone when it is translucent. MAC Blot Powder in Medium all the time whether you are porcelain white or super dark. It erases shine and sets makeup so it will last all day long.
6. Blush in a rosy pink shade will wake up any face with a natural-looking flush. A cream formula applied on the apples of the cheeks with fingertips will melt right into the skin for a rosy glow. The best formula is Natural Beauty Inspired By Carmindy Sheerest Cream Blush in Rosy.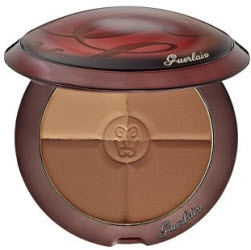 7. Bronzer will give your skin a sun-kissed glow – choose one with a hint of sparkle that will give your face a slight 3-D effect. A tried and true universal classic is Guerlain's Terracotta 4 Seasons Bronzer.
8. Use a sheer slick of pink lip gloss to play up your lips and enhance their natural tone. Natural Beauty Inspired By Carmindy Forever Stay Moisture Gloss in Playful Pink is just the right shade to perfect your pucker.
9. Lipstick in a neutral warm pink shade is always a good option for lips that will look slightly enhanced. The most popular shade that works on every woman I have ever tried it on is my Natural Beauty Inspired By Carmindy Color Comfort Lip Color in Champagne Rose.
10. Lip liner in a highlight shade is the best way to lock in lipstick, enhance the natural shape of your mouth and avoid getting that dreaded ring around the mouth look. Trace the Guerlain Cupidon Lip Pencil along the outer rim of the lips to capture light and seal in color.
As an established makeup artist, many beauty brands send me samples of their latest products for consideration. I only write about the items that I truly love and I always abide by Daily Makeover's Editorial Ethics Pledge in each of my Positively Beautiful posts.