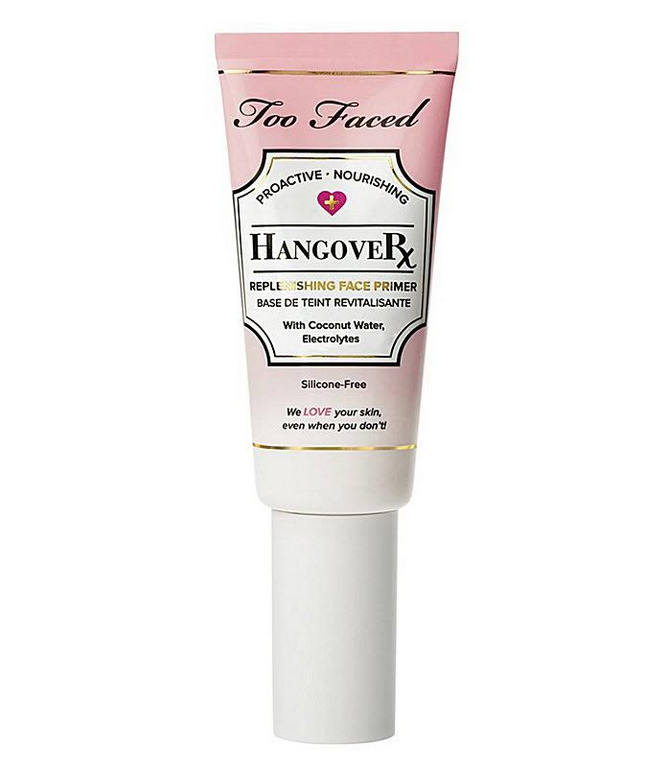 At Beauty High we constantly have new products crossing our desks and are always on the hunt for the next best thing. "The One Thing" is our way of sharing with you that must-have product that you need to introduce to your lives right now, whether it's from a drugstore or a department store. Bonus: This week, our resident skin care guru (and graphic designer) stumbled upon this new primer and raved and raved – trust us, when it comes to skin care, we take things seriously.
Now ladies, listen up! Achieving the "perfect" makeup look can be tricky sometimes. Much to our dismay, as well as our delight, comes from countless times of trial and error. You can't really know how something will wear until it's on, and it goes through the day with you. Unfortunately, sometimes when we look in the mirror, our faces don't look the way it did in the morning. What's up with that? Well… developing the foundation (no pun intended) of your look takes time, as well as some common knowledge. Also, you should take into account many other factors that come into play when trying to prolong the wear of your makeup (i.e. skin type as well as the elements.)
There's obviously a slew of makeup primers alongside several other products that help to keep your face in place, but knowing which one to choose can be rough. It can be really rough. Which one do you choose? Which one looks the best? So many questions, and so little time! Take a deep breath, and remind yourself that you'll find your answers eventually – and we're here to help – since we just discovered Too Faced's Hangover Replenishing Primer.
MORE: The 10 Most Searched Beauty Questions of 2014
Long night? Jet lagged? Overworked? The best part about beauty is that you can fake it 'till you make it. You may have stayed out past your curfew last night, but that doesn't necessarily mean you have to stroll into work the next day looking like you did. This primer will give you the boost you need to put your best face forward. We know. We're smiling ear to ear too!
What Makes It Different:
Probiotics and skin revivers work in unison to create the perfect canvas.
Contains coconut water and electrolytes.
Silicone-free.
Why It's The One Thing:
All the ingredients make for a beneficial impact on the skin, allowing for maximum hydration, smooth makeup application, and promotes skin elasticity. It's extremely light weight and has a very subdued, refreshing scent. Once you apply your makeup on top of this little guy, you'll notice a brighter, smoother, and more even result. Also, it's vegan! Winning!
Where to buy: Too Faced Hangover Replenishing Primer, $32, Sephora.com