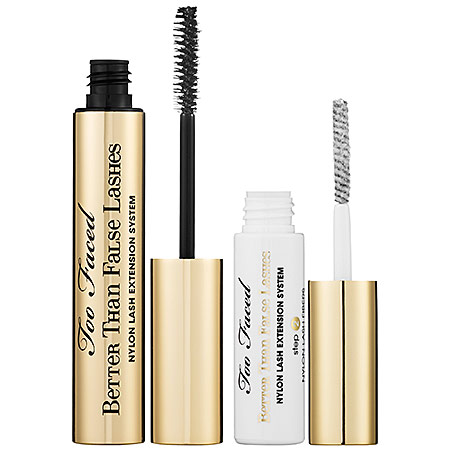 You know how you see the "bestsellers" and "most popular" products in beauty stores, so you of course scoop them up, but then you realize you have no idea how to work them? In "How It Works," we're going to explain to you exactly how to get the best use out of your products, whether they are cult classics or hot off the conveyer belt must-haves. We'll teach you the basics, as well as a few industry expert tips to make sure you're getting the most out of everything you buy.
If we had the time to wear individual false eyelashes every day of our lives, we would. Our eyes would look bigger, we'd have a boat load of confidence when batting our lashes at strangers and we'd definitely take more selfies, but alas, it's just not practical. Finding a good mascara that can make our lashes look as if we're wearing falsies (minus any Ru Paul jokes, of course) helps to ease the pain of not being able to have on our false lashes, and makes us feel way more beautiful in the morning. One of our favorite recent finds has been Too Faced's Better Than False Lashes Nylon Lash Extension System. The name might seem a little intimidating, so we've broken down how it works below.
MORE: 5 Steps to Sensational Eyelashes (Without the Falsies!)
Product Perks: 
No matter what type of lashes you were born with, this mascara system makes you look like you've got gorgeous, thick lashes.
Because the system is sold as a set, you won't have to search around for a lash primer, extender and mascara — they're all in one place.
MORE: Fake Eyelashes 101: Everything You Need to Know About Falsies
How It Works: 
Begin by applying one to two (depending on how dramatic you want your lashes to be!) coats of the mascara to your lashes as a base. Next, using the nylon tube, brush on one to two coats. This will give your lashes insane volume. Finish with another one to two coats of the mascara for the real "better than false lashes" effect. By the time you're done, you'll have the thick, dramatic lashes that dreams are made of.
Where to Buy: Too Faced Better THan False Lashes Nylon Lash Extension System, $35, Sephora.com