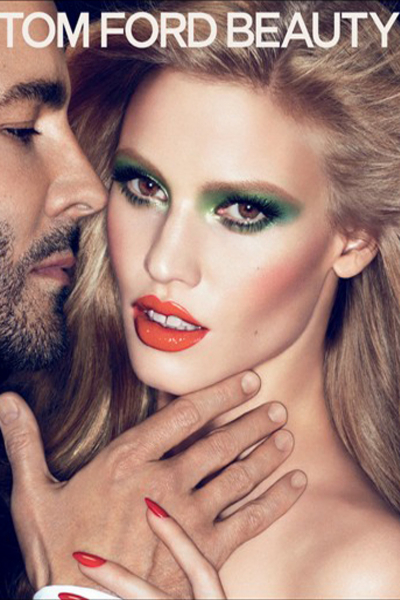 Photo: © Tom Ford Beauty
Tom Ford insists his new makeup line will only include essentials.
The designer recently launched a full cosmetics range and while some of his peers come up with a whole variety of products, Tom has kept his as simple as possible.
He told WWD, "I don't like B.S. and a lot of promises, and there are a lot of products out there you don't even need. My brain works in the same way whatever I do. The approach is practical, architectural and I use the same vocabulary whether I'm designing clothing or cosmetics."
Tom says creating a cosmetics line has always been something he wanted to do because he had such an interest in makeup while growing up.
He said, "I've cared about cosmetics and makeup since I was a kid. When I was 14, I had to be taken to the emergency room because the cucumber slices I had put on my eyes–to camouflage the bags–had made them swell shut. I could eat cucumbers, but my eyes were clearly allergic to them."
He says his starting point for the collection was facial structure and the importance of creating the illusion of symmetry. He said, "You need to understand the face and compensate for the architecture of the face. A nice thick brow is the key to a youthful look."


Try on makeup in the Makeover Studio!