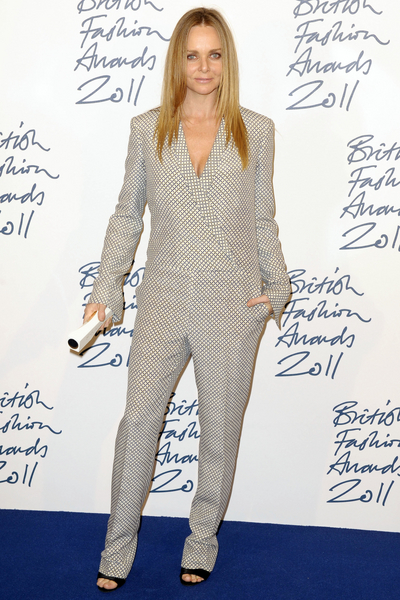 © Camera Press/Retna Ltd.
Stella McCartney and Tom Ford have signed up to Livia Firth's Green Carpet Challenge.
The designers will join a host of other fashion houses including Chanel, Gucci and Yves Saint Laurent to create original eco-friendly dresses for Colin Firth's wife to wear on the red carpet during awards season.
Get the scoop on Tom Ford's full beauty collection!
Firth told Vogue.co.uk, "Over the last three years, the Green Carpet Challenge has become an all-consuming passion of mine. This part of the fashion landscape is so exciting because it's genuinely revolutionary and relentlessly positive. It is absolutely the right time to take the challenge up a gear, so we are working with our favorite world-class designers and actors as GCC ambassadors. Fashion is a brilliant communicator. The fashion we communicate through the GCC promotes social justice, environmental integrity and the very best in design."
Ford said, "Livia is a close friend and I am thrilled to be working with her on her Green Carpet Challenge, a cause very close to her heart. Sustainable luxury has been at the core of Tom Ford from the onset of the brand, and I am looking forward to creating an iconic red carpet dress that is not only beautifully made, but also ethically made."
Giorgio Armani, Paul Smith, Valentino, Roger Vivier, Alberta Ferretti and Ermenegildo Zegna will also produce ethical and sustainable pieces for Firth to wear to events including the Academy Awards and the Golden Globes.
Armani said, "Livia's enthusiasm and dedication to this cause have been very inspiring for me. Awareness for the environment is a topic that's very important for us all: we cannot avoid it."