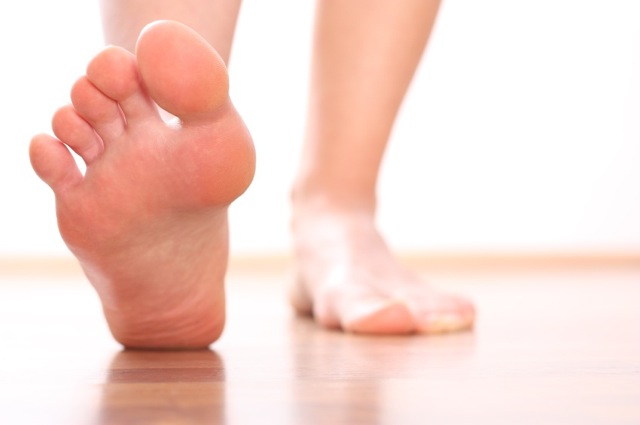 It takes an insane amount of confidence and a pinch of good genes to be entirely comfortable showing your bare feet to strangers (pedicurists don't count). Kudos to you if you've got the guts to show off your little piggies, but forgive us for preferring to keep ours out of the public eye. Toes in general are not attractive, ankles can be bony or vein-y or large, and your feet are bound to have some calluses after a summer's worth of walking around in sandals. Now, to add to our insecure mentality about feet, is the notion of  "toe-besity", or fat toes – another pressure from society to look perfect. Even though we may have issues with our feet, this new problem to worry about is being taken too far by many women, in the form of toe surgery.
According to ABC, cosmetic toe surgery is on the rise. While there are some completely legitimate reasons for having a toe bone shaved down for a shorter foot (i.e. pain or discomfort), people have now been requesting "toe-besity" surgery from Dr. Oliver Zong, a New York based podiatrist, who specializes in slimming down people's toes. For many patients, toe-besity is a form of embarrassment, and while we can relate, it's hard to imagine going as far as surgery (read: trauma to your foot with the risk of infection) to "fit into smaller shoes." Several women have even requested the removal of their pinky toes in hopes of fitting into a size 7 instead of an 8. One man requesting the surgery even admitted, "My goal is to wear flip flops."
No one relates to being foot-self-conscious more than we do, but "toe-besity" surgery seems a bit more than extreme, right? Call us crazy, but there are easier (and less expensive) ways to jazz up your toes, like a new nail polish color or a glycolic callus peel.
Would you ever get "toe-besity" surgery? Tell us in the comment section below.
[ABC]
Image via iStock