My devotion to all things lip gloss can be summed up just by looking into my purse; 12 shades of gold nude, seven shades of strawberry pink, a few plums and a clear for good measure. Nars. Covergirl. Fresh. Lauder. Make Up Forever. Lauder. Bobbie Brown.
If it has "gloss" at the end of it, chances are, I'll purchase it. Now, I can take my love of lip glosses and apply them to my feet! TKEES is a brand of flip flops inspired by cosmetics! Feel like wearing watermelon on a Wednesday? Or fig on Friday? You can choose from a range of colors all made to emulate your favorite lip gloss, blush, eye shadow, foundation, cream or eyeliner.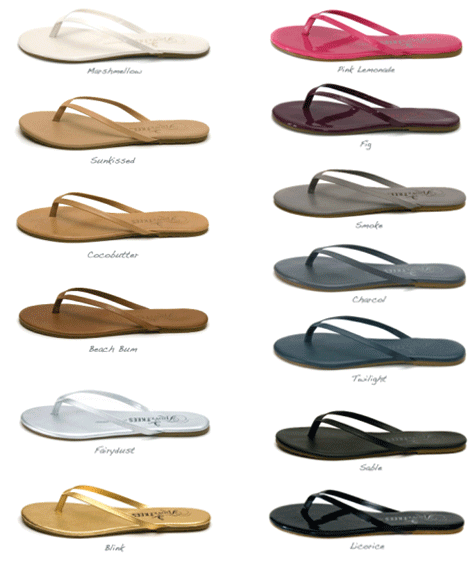 I can already tell that I'm going to need to own the "Blink" color. I love anything gold!
TKEES are available on Bloomingdales.com