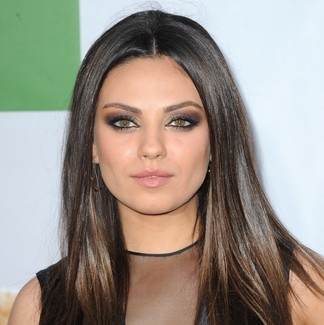 You can spend hours in front of the mirror spraying, styling and smoothing your coif, but if you're dealing with dull, lifeless locks, it's not going to be a good hair day. We talked to Natasha Sunshine, Pureology Colour Ambassador and hair expert, for her tips on giving hair a glossy finish.
The Worst Red Carpet Hairstyle We've Ever Seen
1. Restore Shininess From The Inside Out
We've long been aware that what we eat plays a huge part in how we look. To get gleaming strands, Natasha suggests "Omega 3s are the way to go." This means eating plenty of fish, nuts and beans. According to Natasha, you can also go the vitamin route by taking krill or flax oil.
2. Schedule Regular Hair Cuts
"Stay on a regimen," recommends Natasha. "Get your hair cut every six to eight weeks." When the dried-out, dull ends are cutt off, it allows the healthier hair to be shown off.
3. Wash And Style Less
We all know heated styling tools can compromise hair's health, so by washing less, you can style less, too. Let's say you use a curling iron to perfect your hairstyle before leaving the house. Instead of washing your hair the next day, just use a dry shampoo, like Matrix Design Pulse Mega Dust Volume Texturizer ($11.60, Beautybay.com), on the roots. Not only are you not washing out your scalp's natural oils, but you're keeping your style without having to use more heat. "Start with washing only every other day, and work your way up to every third day," says Natasha.
How To Get Glowing Summer Skin
4. Deep Condition
"The number one thing you can do to improve the condition and shine of your hair is to use a deep conditioning masque one to two times a week," says Natasha. "Try Pureology's Precious Oil Softening Masque. Add a few drops of the Precious Oil versatile caring oil ($40, Pureology.com) to the masque for even better shine-enhancing effects."
What are your favorite tips/products when it comes to giving hair an illuminating shine?