A social media coordinator by day and a blogger by night, Jessica Sturdy is the author of fashion blog, Bows And Sequins. After spending 22 years in Illinois, she moved to the Big Apple to make a few of her dreams come to life. Be sure to follow her at @bowsandsequins on Instagram.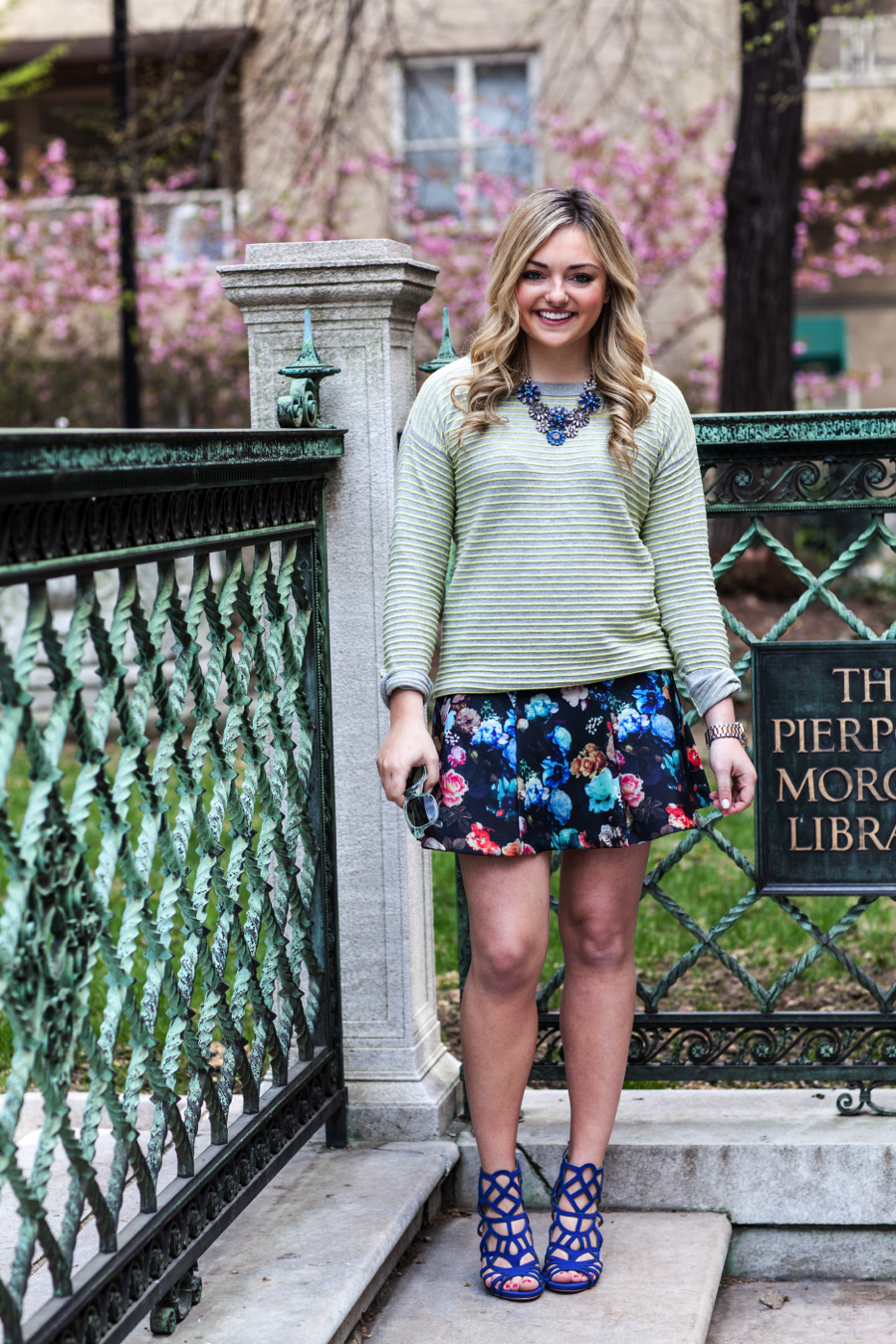 For those of us who weren't blessed with a perfectly shiny and vibrant head of hair, coloring our tresses is just another checkbox in our regular beauty routine. Achieving the color that's just right can be quite the challenge, though. From the shade, to the tone, to the highlight placement along your part, there's so much that goes into perfecting your color.
Keeping up with your color is another story. Depending on your color situation, whether you're doing it at home or at the salon you could have to color your hair every 4-8 weeks. Talk about expensive and time consuming! Personally, I have to head to the salon every 6-8 weeks to get a touch-up so I'm always looking for new products to help me maintain my color and shine in between visits. If I'm investing this much in my locks, my color better last! With the help of the L'oreal Advanced Haircare line, I've got some tips that'll help you do just that.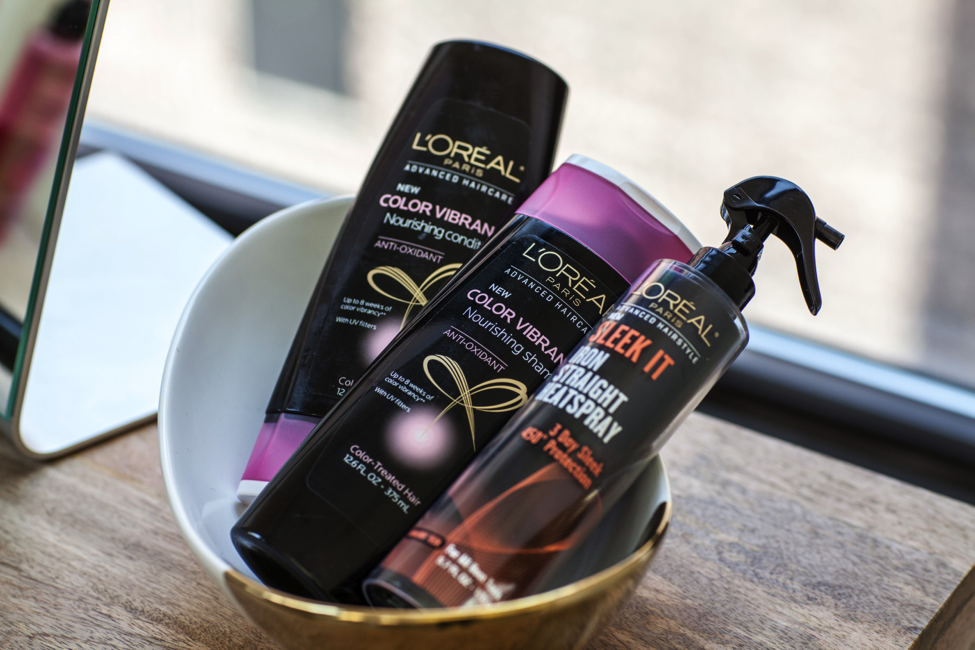 Nothing strips away your color faster than the wrong shampoo and conditioner. It's so important to use a shampoo and conditioner that will help shield your color from fading and prevents your strands from looking dull! I love the L'Oreal Advanced Haircare Color Vibrancy shampoo and conditioner. Both have Antioxidant & UV Filters that help protect the hair fiber to preserve your color for longer.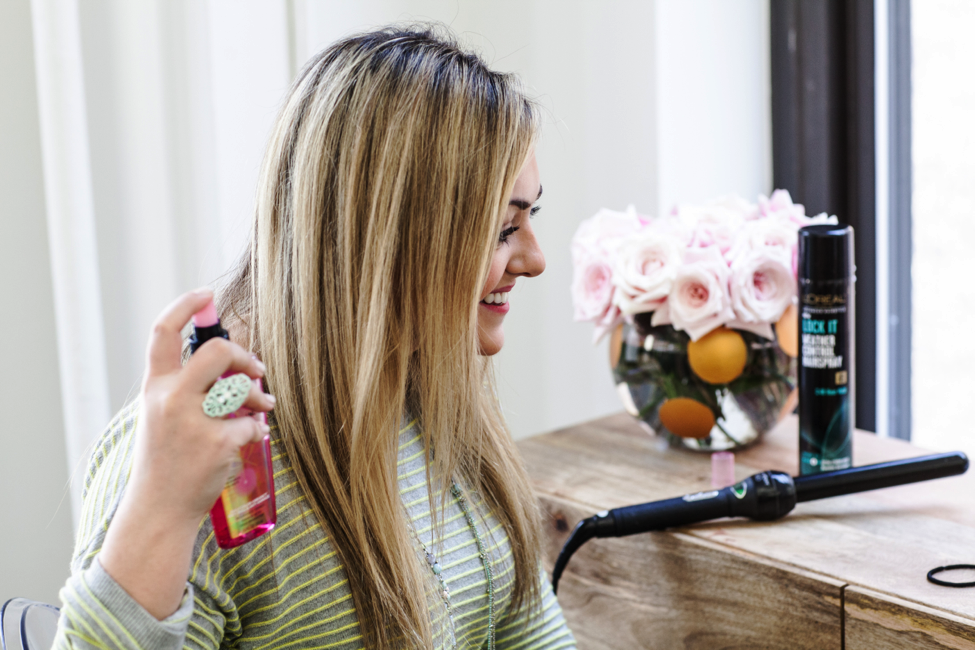 The scorching heat from styling tools is obviously damaging for your tresses, but it also dulls your color, too! Of course we can't give up styling tools all together, but there are definitely ways to minimize the damage. I never ever style my hair without using a heat-protect spray. I was over the moon to find the L'Oreal Advanced Haircare Color Vibrancy Dual Protect Spray because it's just what my highlighted hair needs. The leave-in spray helps shield your color from fading while infusing nourishing shine at the same time. Plus, it helps protect hair from heat damage up to 450 degrees. Win, win! I spray it on my hair when it's damp before blow-drying and then again when it's dry before styling with a curling wand or flatiron.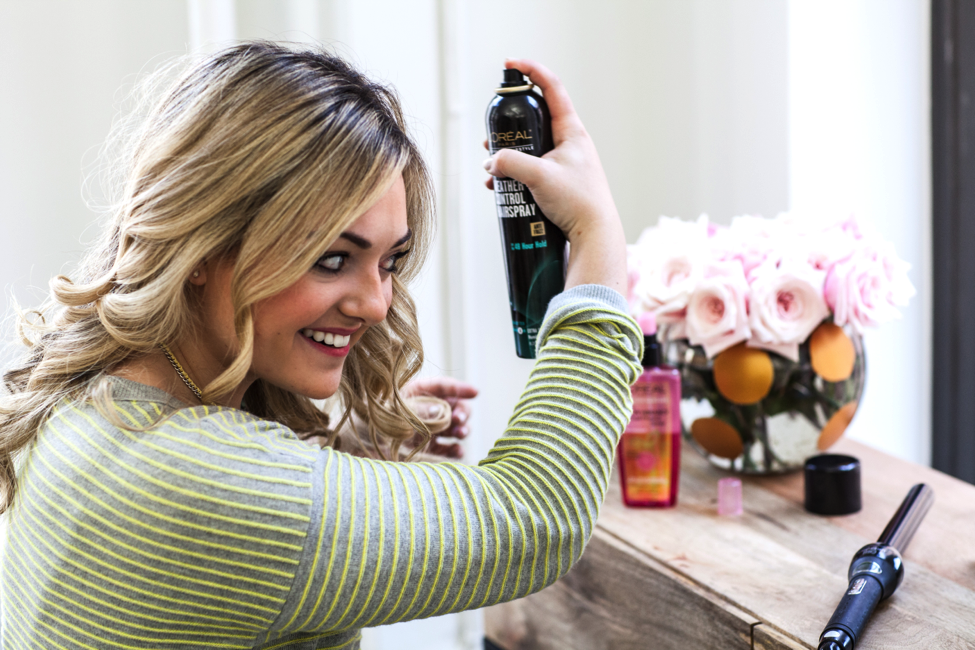 I'm so picky about my hairspray. It can't be sticky, but it's got to last all day and night. The L'Oreal Advanced Hairstyle Lock It Weather Control Hairspray does just that and more. It's actually water-free and humidity resistant so it beats frizz for up to 48 hours. Must have been made with a New Yorker's lifestyle in mind!
And there you have it! Without having to worry about frizz flaring up, your color fading, or your locks looking dull, you'll have more time to spend being your extraordinary self each and every day. Share your best hair selfie with the world with #BeExtraordinary for a chance to win an extraordinary dream weekend in NYC worth $25,000, including a VIP glam session with celebrity hairstylist Mara Roszak, for you and a friend. Visit www.lorealparisusa.com/BeExtraordinary for more details.
For more information on our relationship with L'Oreal: cmp.ly/3