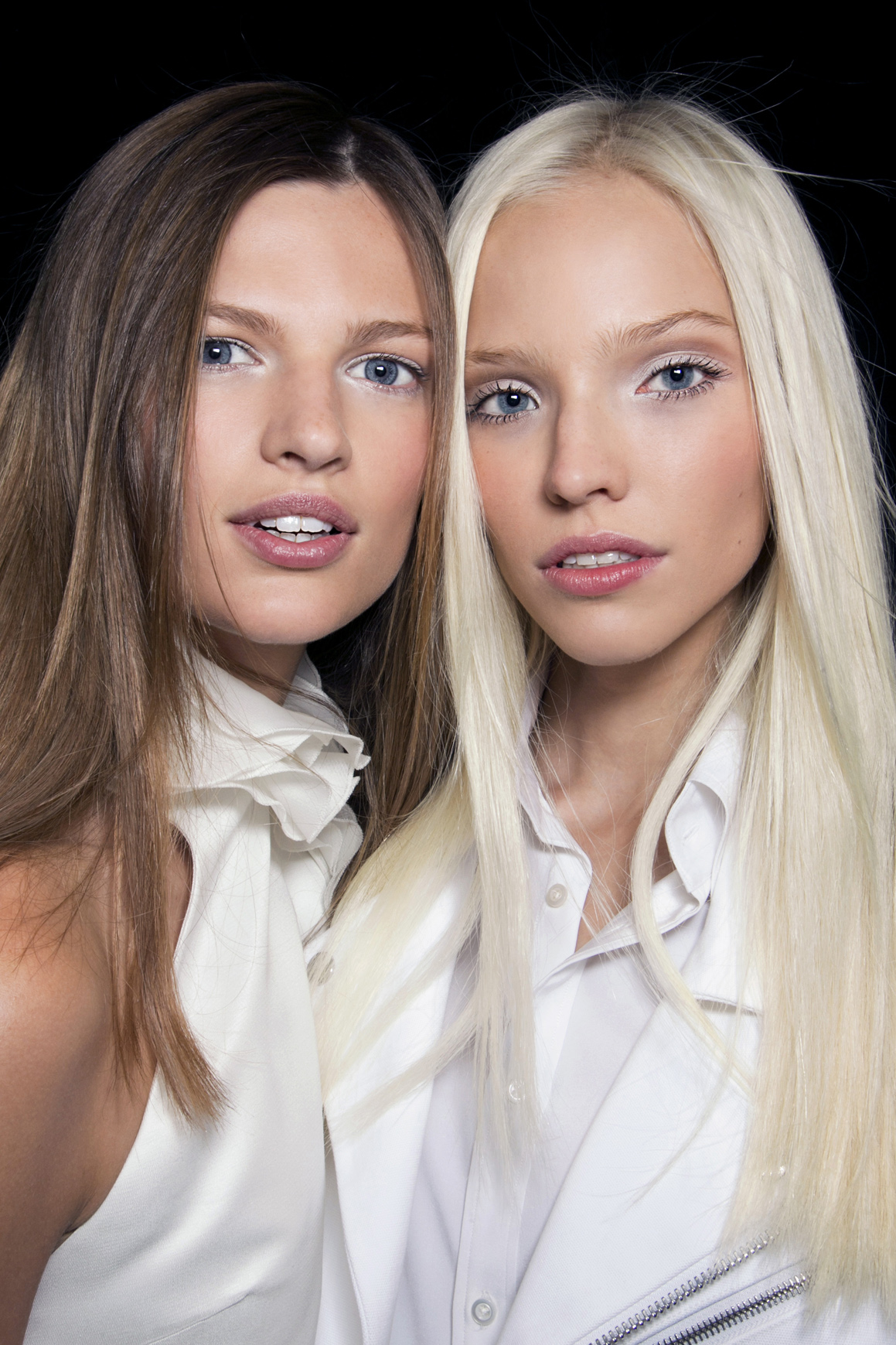 Call us crazy, but we always look forward to styling our hair. It's a bit of nice quiet time when we can treat ourselves well, and we enjoy taking some time to ourselves. The down side? How often we have to style our hair, especially if it's because the style essentially came apart. Luckily, there are a few tricks of the trade for making your hairstyle last longer, no matter which kind of look you're going for. Below are the very necessary tips.
When Straightening Your Hair
Start off by applying a primer to your hair while it's still damp. If you're blow drying your hair, use a flat paddle brush for the straightest results, only putting the blow dryer to the brush once your hair is 70% of the way dry — otherwise, you're simply damaging your hair by putting the heat so close to it when it's so wet. Rough dry it most of the way, then style while you're drying it the rest of the way.
Once you're done straightening your hair (be it by blowing dry or using a flat iron), you can use a serum spray to seal in the style and keep it from frizzing. At night, sleeping with your hair wrapped in a silk scarf will help it to hold the straight style without waking up with a terrible case of bedhead.
MORE: How to Curl Your Hair With a Flat Iron
When Curling Your Hair
The biggest mistake many women make is thinking that mousse can only be applied to hair if it's being air dried. Using a curl cream or mousse in your hair when you plan on then heat styling with a curling wand will only help. This is mainly because completely clean hair doesn't hold style very well, but also because these products are designed to improve curls, so it makes total sense.
If you're using a curling wand or iron, wrap hair around the tool, hold until the hair feels a little hot, then remove the tool from the hair and let the hair sit and cool for about 20 seconds. While the heat styles the hair, cool air sets it, so don't forget this step. Once you're done curling your entire head, hit all of your hair with the low, cool setting of a blow dryer to really set the style.
MORE: 15 Things Only Girls With Curly Hair Understand
When Leaving Your Hair Natural
The best way to get your natural hair to behave the way you want it to is to use a deep conditioning treatment once or twice a week in the shower. After shampooing, apply a conditioning mask all over your hair and leave on for about ten minutes (our trick is doing this at the beginning of a shower and leaving it while we do everything else!) and then rinsing out afterwards.
To keep your hair in its best state for as long as possible, keep your hands out of your hair, apply serum to the ends if they're starting to dry out, and apply dry shampoo to the roots. Essentially, keeping your ends moisturized but helping your roots to not have any excess oil is the best way to make your hair stay in the best shape longest.
Image via Imaxtree