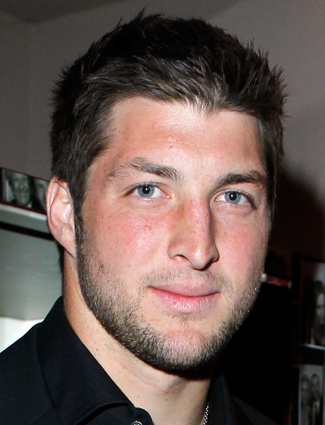 Photo: Jeff Vespa/VF12/Getty Images
We know why we get manis and pedis: for the hottest new colors and latest gossip from our girlfriends, of course! But why have male athletes been heading to the nail salon?
The New York Jets' newest addition, Tim Tebow, was photographed at an L.A. salon getting a manicure and pedicure, while Dwyane Wade from the Miami Heat regularly gets "sports pedicures." Wait, what's a "sports pedicure?"
As an athlete, your feet have to be in great shape and getting a "no-frills" foot treatment at a salon seems to be the order of the day. The team podiatrist for the Washington Wizards, Dr. Howard Osterman, told Today that many of his teammates get pedicures every six weeks while they are in season.
"They're not the least bit embarrassed, and they see it as part of their training program," Osterman said. "It's as much medical as it is cosmetic."
Osterman claims that it reduces their risk of injury by improving blood flow and reducing inflammation, while of course removing calluses and preventing ingrown toenails.
This explains why Tebow got the pedicure, but what about the manicure? At least, he didn't go Seal on us and wear neon yellow polish.
Do you still find it girly for men to get pedicures?