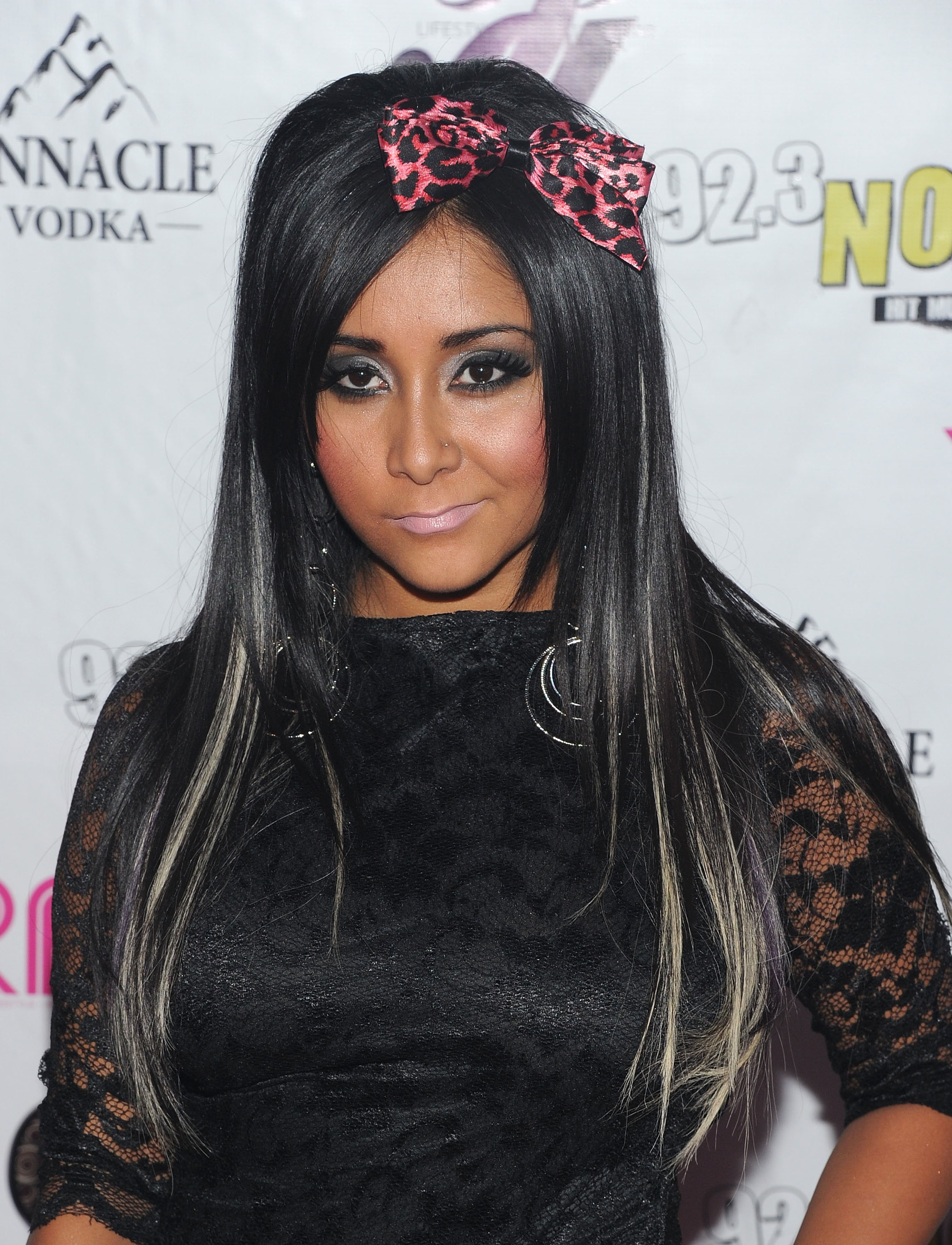 Jason Kempin/Getty Images
Nicole Polizzi (AKA Snooki) has finally confirmed reports that she's pregnant, and Tweeters are atwitter with the news. We can't exactly blame those who aren't convinced of her maternal instincts. This is a woman whose underwear (or lack thereof) we've seen more often than our own and who is known to stumble her way out of bars and into "the smoosh room." We may not know her personally, but here are things we can already guess about Snooki's unborn baby.
See The Best of The Worst of Jersey Shore
1. The baby will have a weird name. The child's mother is called Snooki, and she is known to hang out with people called The Situation and Pauly D. It would actually be surprising if the baby didn't have a crazy name or nickname. Here's our suggestion: Lil' Bambino.
2. The baby will rock a poof.
The first words that Snooki ever uttered to the public came in a Jersey Shore promo, when she said "I invented the poof." It's impossible to imagine a baby coming out of Snooki without big hair.
3. The baby will have regular tanning sessions. Babies tend to be very pale, and Snooki is not going to like that one bit. The baby will have to learn the importance of GTL very early on. Can you imagine Snooki's reaction when she finds out pregnant women aren't allowed to tan?
See Snooki Without All of the Makeup!
4. JWoww will be the Godmother. We wouldn't normally put God and JWoww in the same sentence, but it is probable that she will be named the spiritual adviser of this baby, since she and Snooks are such good friends.
5. The baby will have a reality show. Watch out, Teen Moms! You have steep competition coming in the form of a little Snooki. As much as we hate to admit it, we would tune in. Can you imagine the hijinks involved with a mini version of Snooki?