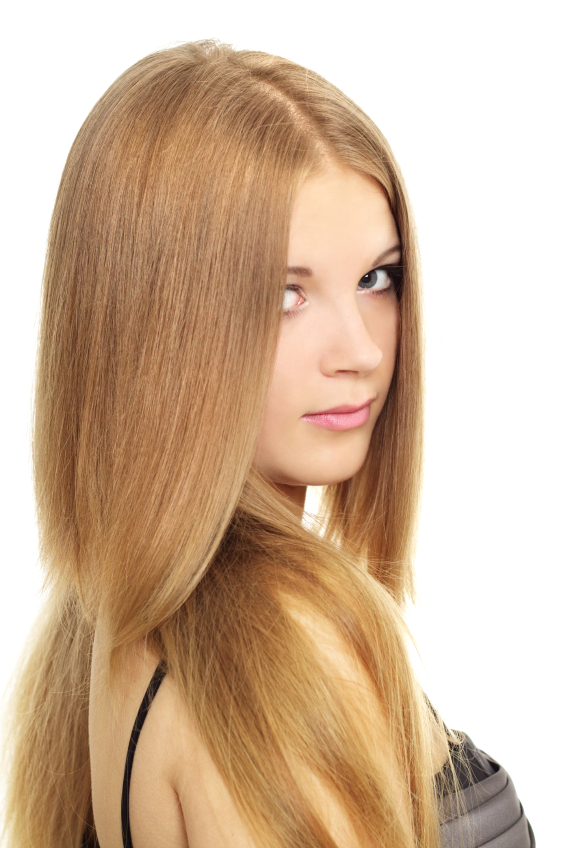 While we enjoy a good pop of color on our lips and a braided hairstyle for summer, fall is just around the corner and after a ton of damage during the summer, our hair needs some TLC. We couldn't all be born with naturally long, luscious hair. While we take steps everyday to try and change that, thickening your hair can perhaps be a little bit easier. From masks and treatments to shampoos and mousse, we've put together a list of things that will allow you to give it a shot, fuss-free. We know it's not easy creating volume and thickness from nothing, so these tricks will help you along.
Masks. Using a mask to condition is a step in the right direction no matter what change you're trying to achieve with your hair. Specializing your selection is even better, though. For thick hair, glucose, proteins and lipids are all key ingredients in speeding up the thickening process.  

Natural Treatments. Aloe vera is one of the best things to apply to your hair for growth stimulation and it also acts as a thickening agent. Mix aloe vera with egg and apply to your hair as a treatment. Let the combination sit for about 15 minutes, then shampoo. As a result of using this treatment once per week, your hair will be thicker, faster.
Shampoo and Conditioner. If you're seeking more volume and less of a fine mess, the right shampoo and conditioner can work wonders. Some shampoos that target certain issues are too strong to be used daily, but look for ingredients like vitamin B5, aloe vera and Glycerin, which will leave hair feeling soft, moisturized and thicker.
Styling Mousse. Give your hair attention when styling it for thickening results, too. For hair full of texture and body, it's a quick fix to just tease it.  With that said, why damage hair more when you can just apply mousse for volume and thickening help? Just be sure to stick with a mousse that's paraben- and sulfate-free, keeping your newly thicker mane healthier.
Get regular haircuts. Haircuts are great for overall health of the hair. When the hair is cut, dead ends come off, making the hair more full of volume and looking much thicker than it did before. Plus, who doesn't like a fresh style?
Before you style. If you have the mousse on deck, then most likely you're set to go styling wise. But, taking measures to protect your hair before you style can also help with thickening. On damp hair, use a thickening spray before styling. This not only helps with the inevitable, but it gives your crown volume and allows for a flawless finish. 
Clarify. After a while, product buildup can weigh your hair down and make the overall look appear flat and thin. Once a week, try using a clarifying shampoo to relieve your hair of all the excess product and toxins. Not only will this assist in thickening the hair, but it will also give it a deep cleanse and keep your hair healthy overall.
Wide-tooth comb, not a brush. When getting out of the shower, steer clear of a full on brush and use a wide-tooth comb instead. This will ensure that your hair resists the breakage that a fine-tooth comb may bring along with it.  The less amount of breakage while caring for your hair, the healthier it will be and the thicker it will become.
Image via Istock
More From Beauty High: 
The One Thing: Bumble and Bumble Thickening Spray
5 Supplements For Your Hair, Skin, Nails and More
101 Tips For a Better Hair Day