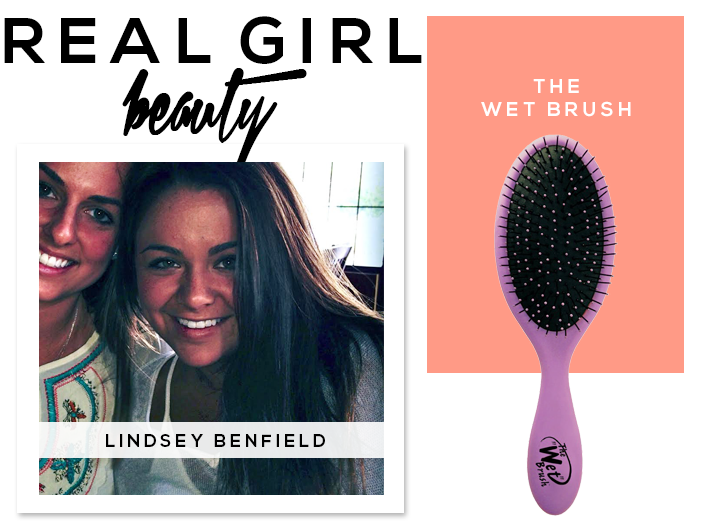 Going backstage and learning tips and tricks from the professionals may be an adventure, but sometimes, the best tricks come from real girls. In "Beauty and the Real Girl," we learn the best beauty tips, tricks and secrets from girls just like us.
Detangling wet thick hair is a pain. It can take forever to get our towel-dried hair silky smooth, so we hit the streets to find the perfect solution to this daily problem. We found Lindsey Benfield, a writer, who says she can't go a day without using The Wet Brush. In just a few minutes her shower wet hair is tangle-free and ready for styling. What we love most about this tiny travel brush is how affordable it is. Found at your local drugstore or supermarket, The Wet Brush is sure to be your most prized possession.
MORE: Braid Ideas: Kate Bosworth's Updo Is Insanely Pretty
"It's my favorite hair essential I own. It is the best at detangling and extremely affordable. I use it for both wet and dry hair and it has lasted me forever," Lindsey tells us. "What's great about it is that its small enough that I can take it everywhere I go. I don't think I'll ever go back to using another brush again."
No matter what your style, The Wet Brush comes in hundreds of different colors and patterns. Because it's so versatile, every girl should be using this brush!
Where to Buy: The Wet Brush, $8.99, Target.com