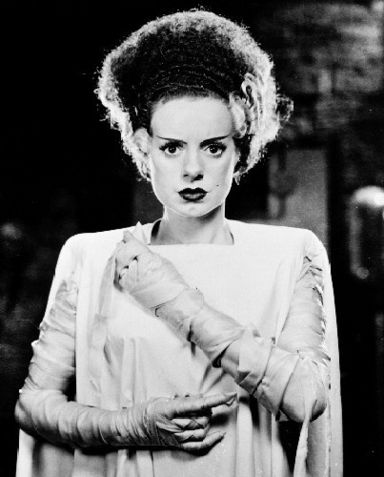 "Who would do that to someone?"
I don't know about you, but I sure do find myself doing a lot of running around and traveling this time of year. I just returned from visiting my family in Minnesota and I spent way too much time at the Detroit airport. Airports are the best places to people watch – you get to see so many different kinds of people – and so many different kinds of style.
It's amazing how many times I catch myself saying "What was she thinking??" while observing a woman's hair color at Chili's Too, or "Her friends are lying to her!" while checking out the Starbucks barista's style.
And then…I catch myself. I have to remind myself that Beauty is Individual (our mantra at Ted Gibson Beauty), that beauty is subjective and in the eye of the beholder.
I have a great story. One night Ted and I were out for dinner at a favorite Indian restaurant in the village. I looked over to the bar and saw a very pretty woman sitting there. She had the most amazing, gigantic, sexy, curly hair BUT I was horrified by her hair color. It was jet black with huge chunks of white running through it (think Bride of Frankenstein, above). Honestly it was hideous. I looked at Ted and said "What colorist in his right mind would EVER DO THAT TO SOMEONE?" and we had a good laugh. The next day at work I had a first time client on my book. It was her. Not a word of a lie. She was in my chair telling me exactly what she wanted – jet black hair with chunky white stripes. I couldn't talk her out of it. I became the colorist that would do that to someone!
Really when it comes down to it (and I'm sure I've said it before), if you feel pretty, you are pretty, whether I (or anybody else for that matter) likes it or not. Over the years I have tried to learn to detach myself from the opinions of my guests (not that easy!). I always tell them that I love everything I do, if they don't love it – it's OK, I will change it into something else I love! After all, she is the one wearing it – not me – so she has to be the one that loves the way she looks. After years of practice I really do believe it – when she loves it, I love it.
Tell me about your experience – on either side of the story – I'd love to hear about it!
LMK – Jason