NBC's hit TV show "The Voice" is in it's sixth season, and with the return of coaches Shakira and Usher (joining the much-discussed competitive bromance of Adam Levine and Blake Shelton), the attitude on the show has certainly reached new heights. While the coaches bicker in their fancy red chairs, the contestants sing their hearts out on stage. As we amp up for the Battle rounds and for the contestants to go head to head and sing for their lives – or at least more time to compete on the show – this is the point in the competition when we start to notice their beauty looks, as well as their stellar performances. The woman behind the makeup part of that look, Darcy Gilmore, head makeup artist for the show, spoke to us a bit about what it's like to help transform the contestants for each competition.
Gilmore spilled the details on the creativity behind molding these artists, her favorite products to use backstage, and how collaborative of an effort it is. Read on to hear more about the beauty that goes in to the Battles!
How do you decide on which looks to create for each artist? Do they have a say in the direction of the look? 
After the song is selected each week, we work directly with the wardrobe department and hair team. We consider the style of song and the style of wardrobe and start imagining from that point. Then once the hair department has sorted out on their end where they are going, I select a makeup style and pull colors or special products for my Artist to work with.
MORE: Get the Look: Danielle Bradbury's Waterfall Braid From "The Voice"
What are some of your favorite products to use on the set of the show? What about in your every day life? 
On set, we use a lot of different companies for different purposes. We might use less makeup on a reality day or do a more natural eye style. Still our challenge is to get the most perfect looking complexion and still make it look natural. Also we use a lot of different primers before every makeup is applied. We like Make Up For Ever, Stila, MAC Cosmetics, Girlactik, among others.
For stage, we take the makeup applications even up more of a notch when we use a stronger look. This usually includes fine sparkles on the lid from Girlactik and even a full pigment lip color from Stila or Make Up For Ever.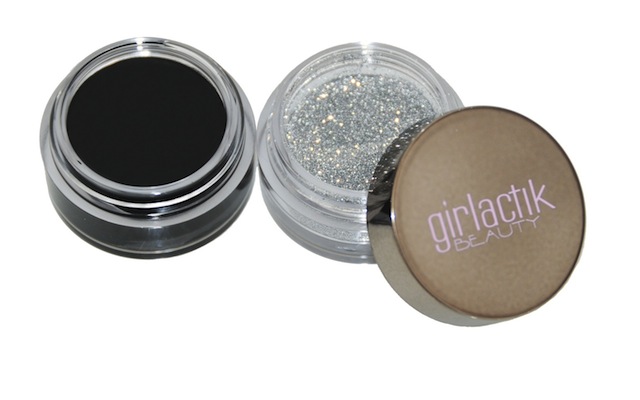 During the show, when we get into the Battle rounds, there are often quick changes for the artists. Do you change the makeup as well? What is that process like? 
We have to be slightly conservative when it comes to makeup application though we are always tempted to apply fantastical eyelashes or crazy lip colors. But we have found that since our changes are so quick and often are literally reorganized right before the show we are only attempting lip color changes lately.  Also, it's important for us to do a very consumer-friendly makeup application that is attainable.
MORE: Christina Aguilera's "The Voice" Makeup Artist Transforms Me (For A Day)
What has been your favorite part about working on "The Voice"? Favorite memory? 
I really love the collaboration between all of the departments. To get excited once we see what the other departments are working on and then be able to finish off the look. I think my favorite memories are the same each season, I love to get an idea and see the look through over the entire season. I have some looks I want to do and the longer the Artists stays on the show the more looks we get to try.
Out of any of the contestants, who do you think has been most involved in their makeup look for each show (for example, who has really come to you with an idea each time)? 
There is not one specific Artist that does, but instead all of them pull looks and have fun pics that they download and want to try. It's like ordering a la carte from a menu. The Voice Glam team can do ANYTHING.
We all know how much a camera can pick up, so doing makeup for TV can't be easy. What is one tip you can give us for perfecting our makeup for everyday? 
You must prime the skin after it's clean. I mean even different products on different skin locations. Eye cream, lip balm and anti-shine is even before we begin, then of course two things that can derail an amazing application is a fake lash that is not properly applied or a foundation that is not the correct color or not blended down on to the neck.