Making the decision to change up your look can be scary, especially when you're undergoing a big transformation like a radical haircut or hair color change. Even celebrities can get nervous about makeovers. That's why a few of them have adopted the "try before you buy" approach. From faking a bob to tiptoeing into a new hair color, check out how these stars tried out a style before they decided to commit to the makeover.
Rihanna Goes For The Gold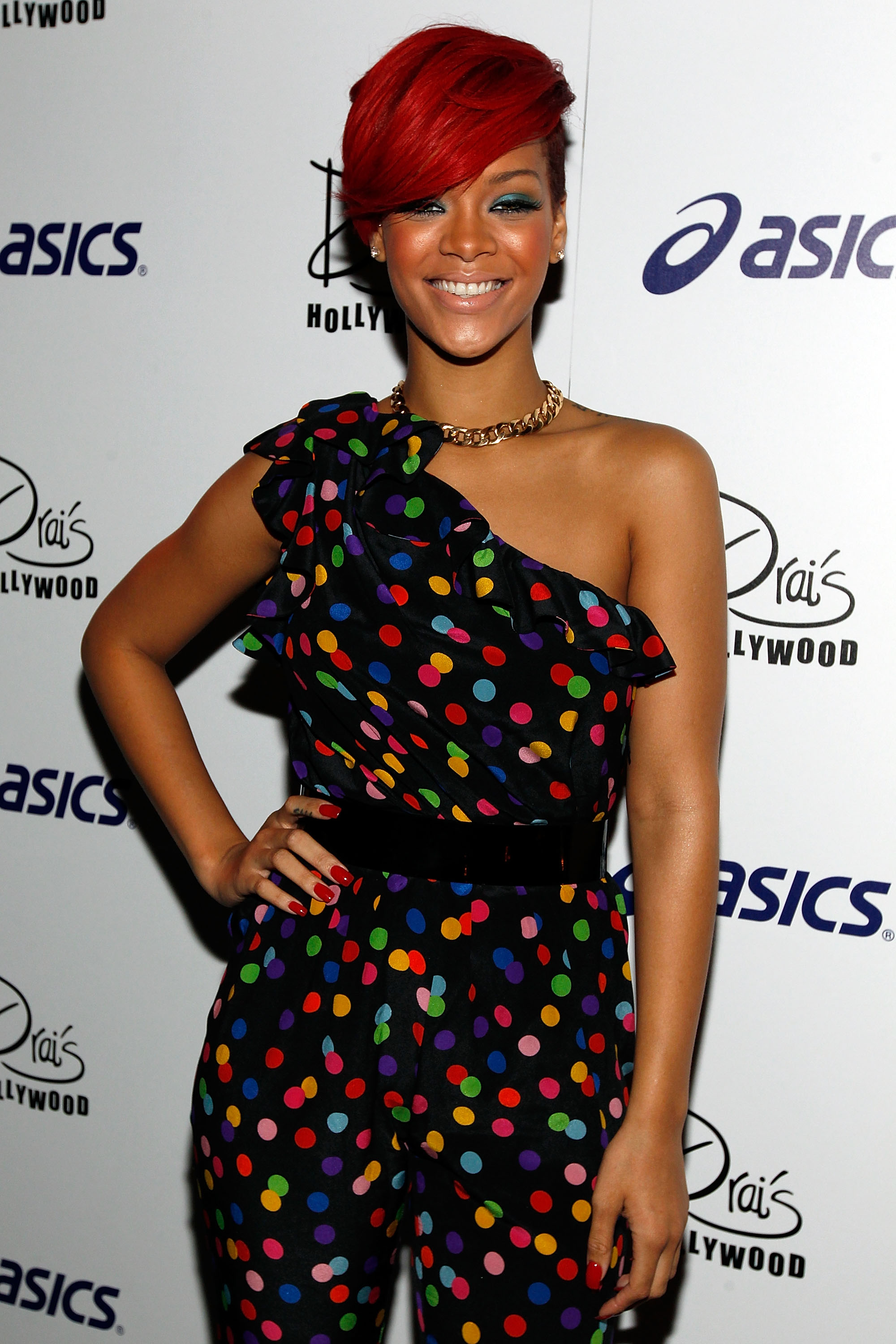 Photos, from left: Joe Kohen/WireImage.com, Jerritt Clark/WireImage, Marc Broussely/Redferns
Rihanna is what we like to call a beauty daredevil: She'll try anything once, from shaving her half her head to wearing a Dionne Warwick-inspired 'do. But she took it real slow with her recent hair color makeover. Before Rihanna got bitten by the blonde bug, she started off with just streak of gold to her hair. By placing a strategic highlight of the color she was considering near her hairline, Rihanna was able to tell if the color would complement her skin tone. If you're making a big color change like RiRi, it's best to start with just a little color before you go whole hog. If you want to lighten your hair, first give highlights a test run–you'll see how you look with a lighter color but it will be easier to fix if you don't end up liking it. Ditto for going darker, just do lowlights instead.
Jessica Stroup Takes A Short Cut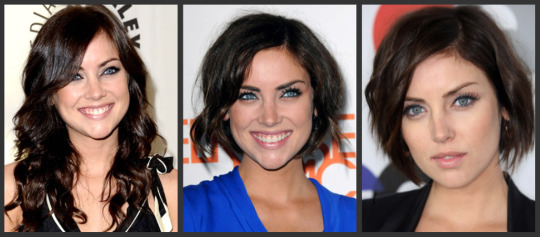 Photos, from left: Jason LaVeris/FilmMagic.com, Sara De Boer / Retna Ltd., Frederick M. Brown/Getty Images
Chopping off your long locks can be traumatizing, especially if you've had long hair all your life. 90210 star Jessica Stroup had a clever way to test out a shorter 'do: Instead of blindly cutting her hair and hoping she liked it, she tried a faux bob first. This sneaky updo involves tucking your hair underneath itself at the nape of your neck to simulate a short cut. The stunning starlet simply tucked her hair under to the desired length, pinned it and then took the new hairstyle out for a test drive. She must have loved the results because soon after she showed up on the red carpet sporting a real bob. If you're thinking about going short, give the faux bob a whirl–it's a great, non-committal way to find out if a shorter hairstyle will look good on you.
One of the most foolproof ways to see if you'd like a new hairstyle or color is to download your photo into our virtual Makeover Studio and try on the potential look. You'll be able to see exactly how a makeover will look BEFORE you take the leap (and spend the money) on a new cut or color.