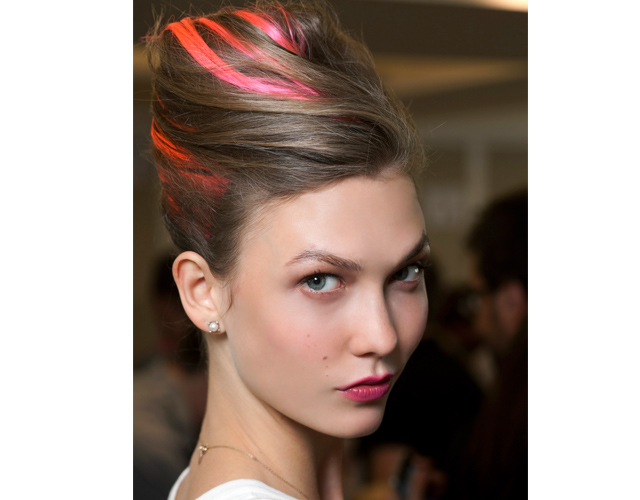 Ah, Fashion Week. The glamour, the clothes, the models – it's thrilling, exciting and exhausting to even think about. Particularly if you're a model. It's true that the hectic schedule is one thing, but between little sleep, erratic eating and piles of makeup being taken quickly on and off your face, your skin can take a beating.
As people who are genuinely beauty and fashion obsessed, we wondered how the models protect their money makers through Fashion Month (it's actually four weeks, if you count New York, London, Milan, and then Paris). This is when we turned to world-renowned dermatologist Patricia Wexler, MD, who happens to treat a good number of notable and very recognizable faces. Here's how she helps keep gorgeous faces looking gorgeous.
What are some of the common conditions dermatologists may see when dealing with women who model or act? Are there conditions (clogged pores, rosacea, redness, etc.) that are commonly seen under their daily stressful conditions?
"Clogged pores (comedones, white heads and blackheads) are quite common among models and celebrities whose skin is under stress. Acne cysts and rosacea may require oral antibiotics and/or peels with glycolic or trichloricitic acid. We also now have Isolaz: a broadband light therapy using vacuum assistance which cleanses pores, treats bacteria and decreases inflammation and redness."
What are some common ways that you prepare your celebrity clients/models for the stresses and rigors of events such as Fashion Week and/or award season?
" I tell them to avoid alcohol, spices, salt, shellfish and tobacco. Remove makeup whenever possible, exfoliate daily, and restore your skin's protective layer with Barrier Repair Cream. Avoid dehydration and sugar highs. Snack on healthier fare, such as proteins, nuts and lean poultry. They should drink ginger and chamomile tea. If they have puffy undereyes, I recommend using gel-based products with caffeine, cucumber, and yeast. Mild peels will brighten their skin in the evening when they're off-duty. Occasionally an injection of cortisone is necessary for an outbreak of cysts due to light and heavy makeup."
[Image via Imaxtree]