As a makeup expert and beauty/style writer, Felicia Walker Benson pours her heart and soul into her passion for fashion and beauty. Felicia is the Publisher and Editor in Chief for ThisThatBeauty, a popular blog that regularly features fashion, beauty news, product reviews, trend spotting, industry interviews, and more! We teamed up with her to find out her secret to pro-longing her blowouts.

As a naturally curly girl, who mostly goes straight (I like to think of myself as the reigning Blowout Queen), I'm often asked how I maintain a sleek blowout, without sacrificing my the spiraly-ness (I just made that word up!) of my natural curls. And that's a valid question – because direct heat and constant straightening can permanently affect your curl's ability to snap back. Over the years, I've mastered a routine that helps my natural hair blowout really go the distance and with the help of the L'Oreal Advanced Haircare line here are my secrets to making your natural hair blowout last: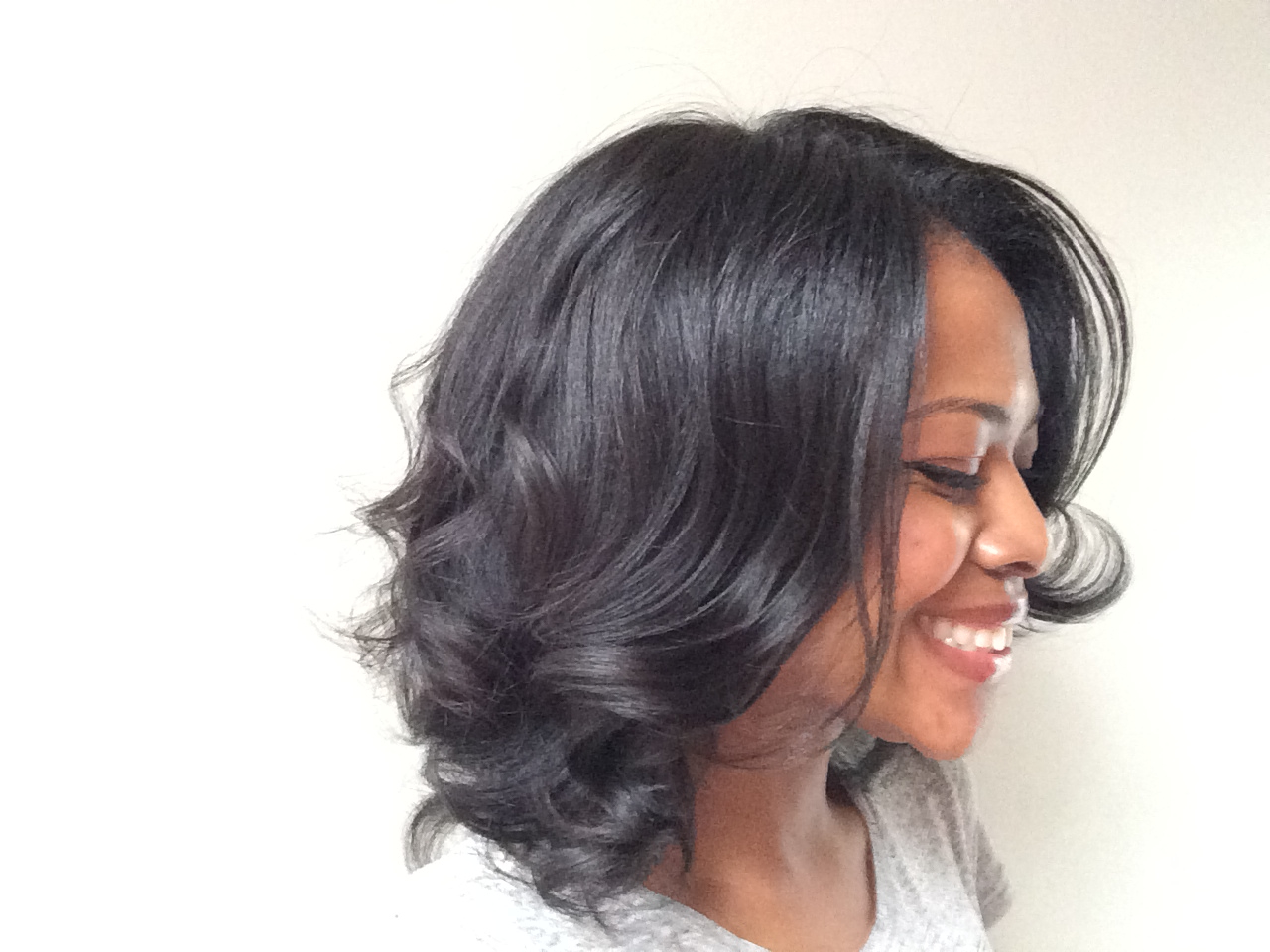 1. Wash Infrequently: I promise I'm not being gross. Wash hair regularly, but don't feel the need to adhere to specific "wash rules." I wash my hair when it appears visibly dirty. This might be filed under "TMI", but I don't wash until I notice actual dandruff on my scalp. The less you wash, the longer your blowout will last. Listen to your scalp, it will tell you when it's time for a wash. I'm super lucky that I can go about 3 weeks (occasionally, 4 – at which point milkmaid braids or a headband help to cover up things a bit). Over washing is a real blowout killer!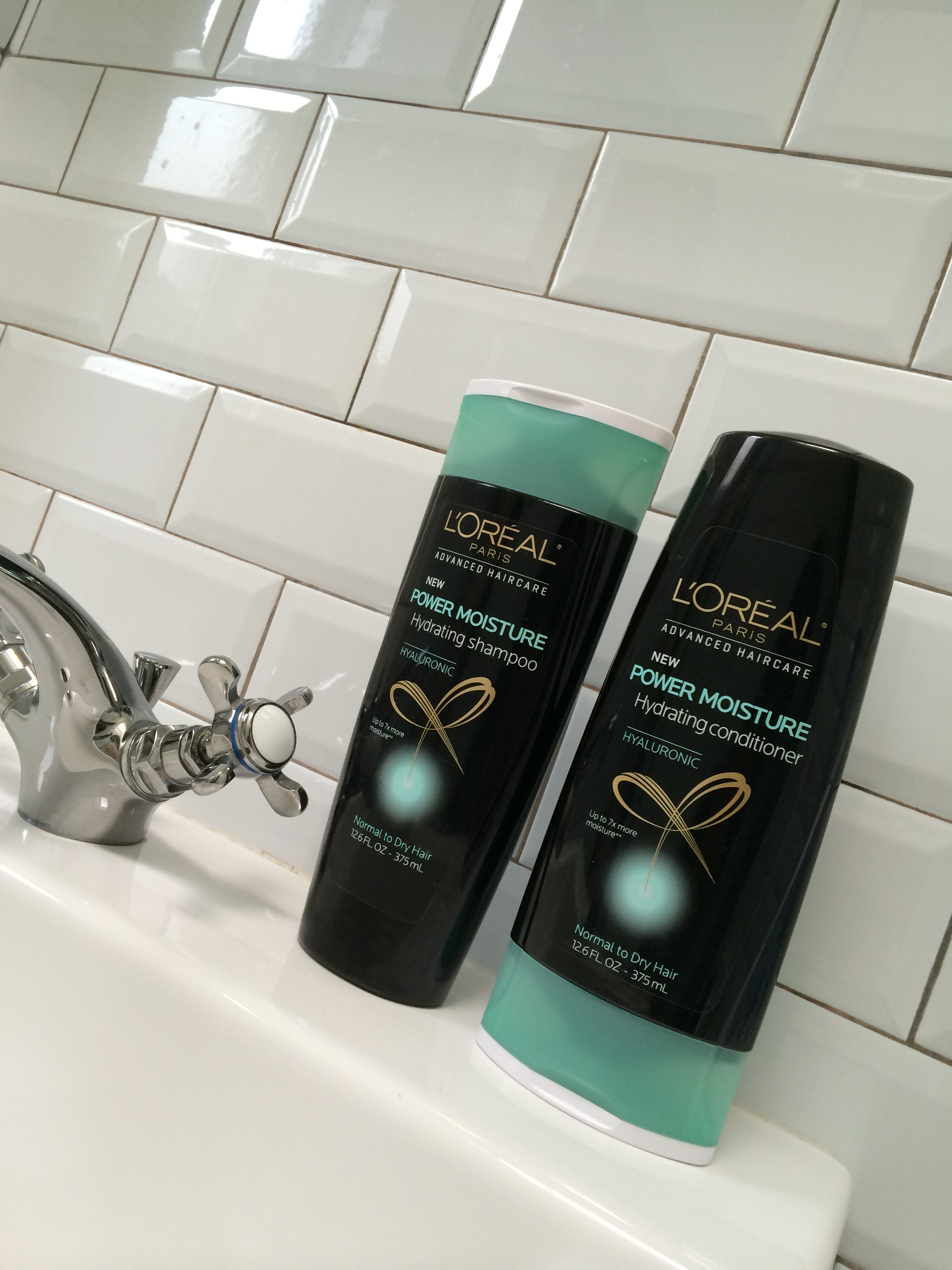 2. Cleanse and Condition Gently: The wash and condition process is the first step toward setting your hair up for an awesome blowout. How you treat your hair while washing and conditioning it sets the stage for how it will dry. If you're too rough, hair expands and gets frizzy…making it nearly impossible to get it smooth and sleek. L'Oreal Advanced Haircare Power Moisture Shampoo & Conditioner work because both are light, yet effective giving my hair a powerful dose of moisture while also providing a great softness and shine. Curly hair tends to be a bit drier, so you'd think you have to douse it with tons of moisture to prep it for a blowout, but a light touch keeps hair manageable without the extra weight so my blowout lasts longer.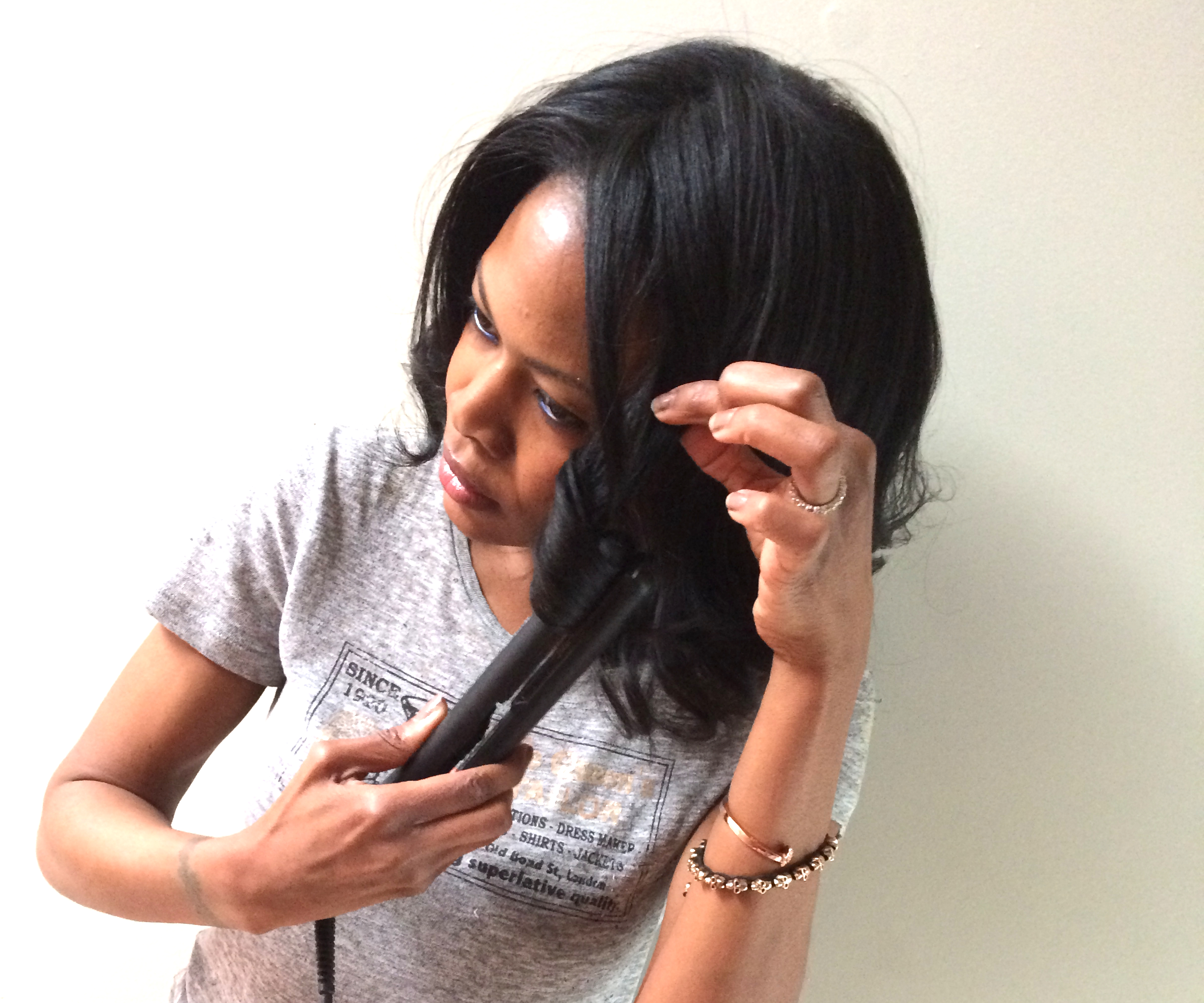 3. Protect While Applying Heat: Create a buffer between hair and heat, ALWAYS! Before blow drying and before flat-ironing, use SLEEK IT Iron Straight Heatspray to protect. This key step also helps give hair a high gloss, just-left-the-salon finish. No one will ever guess you're a DIY kind of girl.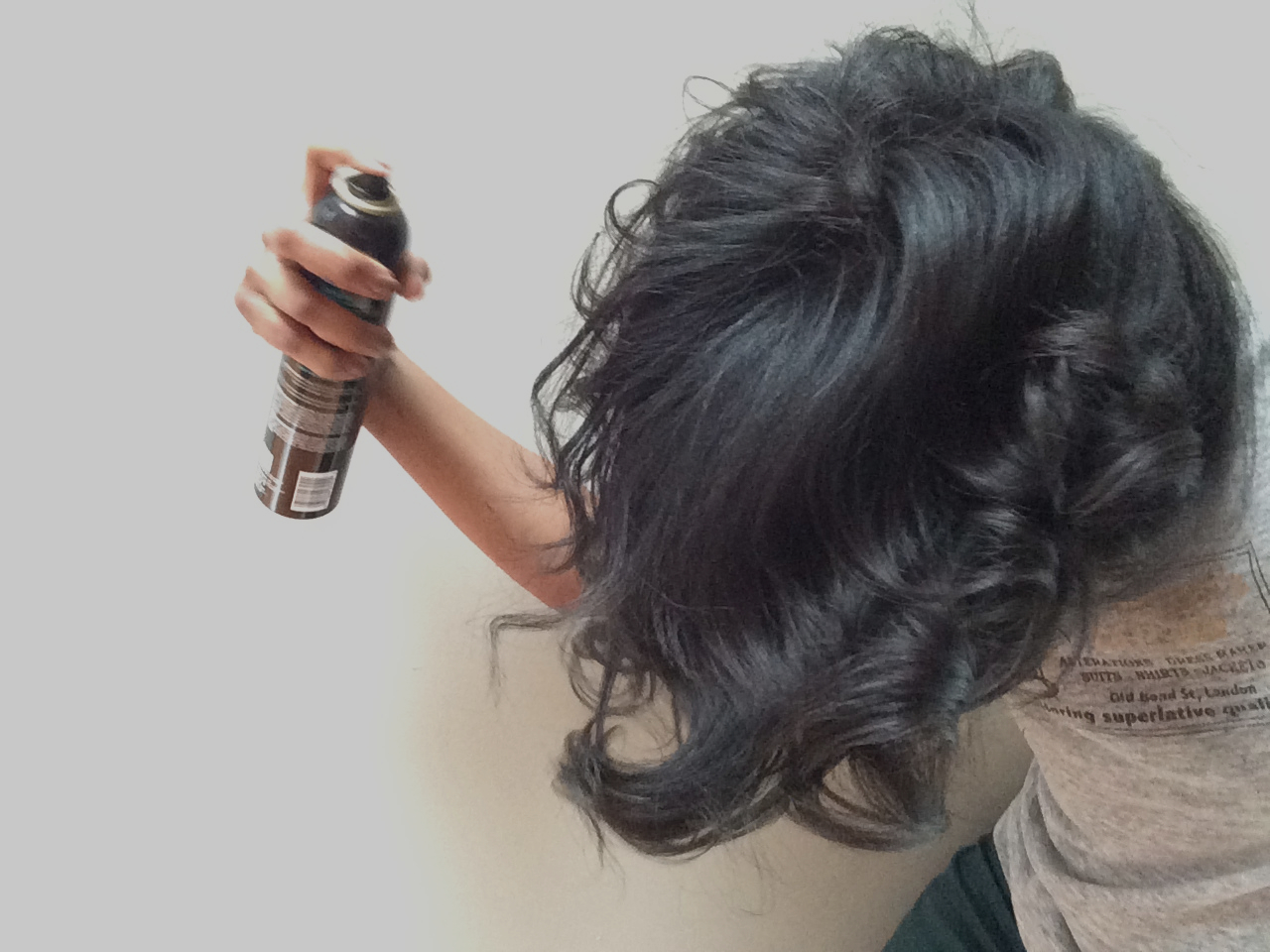 4. Add Lots Of Curls: The more curls you add while doing your blowout, the less you'll have to rely on heat styling over the next few days (or weeks, if you follow my advice to the letter). Apply Sleek It Iron Straight Heatspray before curling each section. To give curls staying power and added volume, turn head upside down and spray LOCK IT Bold Control Hairspray…but just a light touch.
5. Wear Hair "Out" Sparingly: Help make your natural blowout last longer by wearing your hair "out" sparingly. Maybe alternate your styling: try a top knot or low slung side ponytail in between days when you wear your hair "out."
6. Protect Hair While Sleeping: Using a tiny thin elastic (the tiny thin ones don't leave indentations on hair), add a drop or two of Advanced Haircare Total Repair 5 Extraordinary Oil and put hair in a loose ponytail. Loop hair loosely only once…this keeps all of your curls in place. Use a silk scarf or silky bandana to keep the side of your hair in place while you sleep. In the morning, when you take down the ponytail, you'll still have a ton of bouncy curls and 'the-higher-the-hair-the-closer-to-God' mega volume.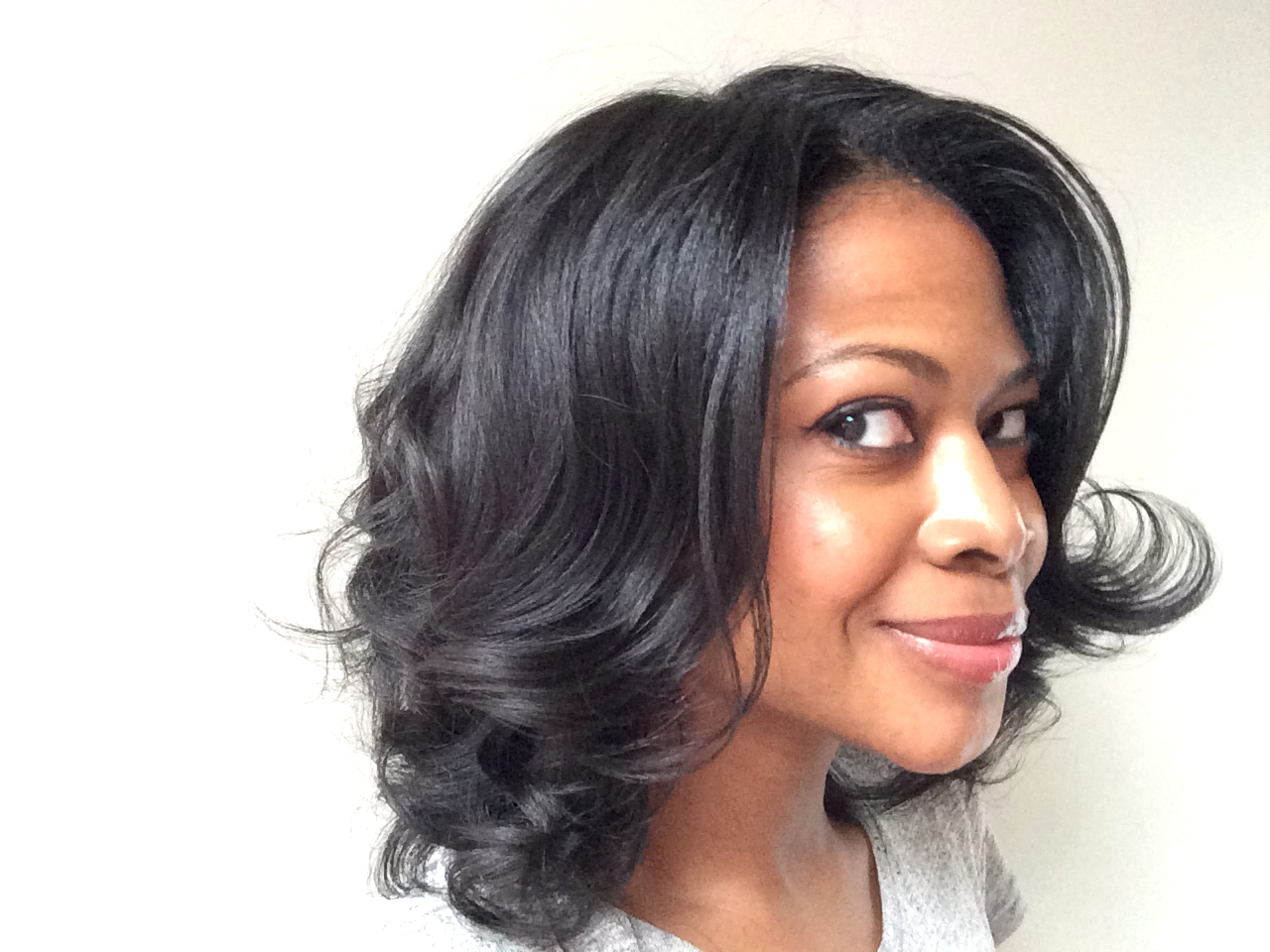 One extra tip, L'Oreal is offering the chance to win an extraordinary dream weekend in NYC worth $25,000, including a VIP glam sesh with celebrity hairstylist Mara Roszak, for you and a friend!! Don't miss out on this one friends and make sure to use the hashtag #BeExtraordinary. For more details on how you can win, check out: www.lorealparisusa.com/BeExtraordinary.
For more information on our relationship with L'Oreal: cmp.ly/3