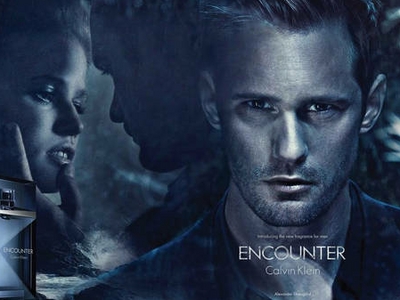 Photos: Courtesy of Calvin Klein
True Blood has everything you need: Vampires, blood lust, and the very, very sexy Alex Skarsgard. Calvin Klein understands his wide appeal, which is why they've chosen him for a very special project.
The 'Battleship' actor has signed a deal with the fashion house to front its latest campaign for one of its male fragrances. Alexander is believed to have shot the ads two months ago although all other information is being kept quiet for the moment.
Another blip on our Skarsgard radar involves him being seen with Juno actress Ellen Page. The two were photographed recently at an LA Kings hockey game. We're hoping she's just a friend, since his last public girlfriend, Kate Bosworth, makes us think blondes are more his type.
Will you be watching the True Blood premiere on Sunday?