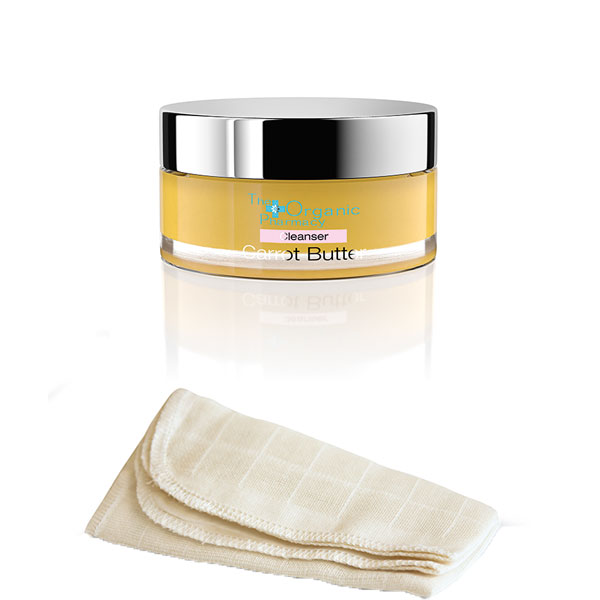 You know how you see the "bestsellers" and "most popular" products in beauty stores, so you of course scoop them up, but then you realize you have no idea how to work them? In "How It Works," we're going to explain to you exactly how to get the best use out of your products, whether they are cult classics or hot off the conveyer belt must-haves. We'll teach you the basics, as well as a few industry expert tips to make sure you're getting the most out of everything you buy.
Many products stay true to only a few or even one select consistency. Mascara is generally rather thick, kind of goopy sans an applicator. Lipstick sits in a solid and blends into something creamier. But cleanser? The product you use once—or even twice in some circumstances—a day? This skin care necessity, used to remove dirt, excessive oil, and debris from the surface of your skin and in your pores, is formulated in many consistencies. Creamy, body wash-like lotions, liquid-to-foaming formulas, and even gels come to mind when it comes to what this product is packaged in. Perhaps even more inventive, The Organic Pharmacy developed a carrot facial cleanser that sits in a butter-like solid and literally melts away your makeup while cleansing your face. The process is kind of spa-like, involving a warm cloth, an ingredient list that's free of any artificial preservatives, and a scent that can't be refused. Find out how to use and why this carrot butter cleanser works, here.
MORE: Skin Care Products That Tighten and Minimize the Appearance of Your Pores
Product Perks:
The Organic Pharmacy's Carrot Butter cleanser is an organic product that's not only free of artificial preservatives, but also of artificial colorants and fragrances, which means you're treating your skin to a gentle treat, and an ingredients list that isn't filled with hard-to-understand terms. You also won't be left with the question "How did they get it to that unusual color?".
This cleanser feels like a balm, so a little goes a really long way and can be spread on your entire face. You really only need about a penny-sized portion to do this.
It's enriched with carrots, which is a veggie that's beta-carotene contains many antioxidants your skin needs. It's also formulated with antioxidant super stars, rosemary and shea butter.
While giving your skin the protection it needs, in also includes ingredients like calendula, cocoa butter, chamomile, and St. John's Wort for moisturizing, healing, and anti-inflammatory purposes. Touches all the bases, doesn't it?
You apply it on dry skin, skipping the mess of splashing water on your face if you're in a hurry, and use a damp, hot muslin cloth to take it off, which might give you the opportunity to see what wash cloths have to offer.
How It Works:

Taking about a penny-sized amount of the carrot butter, use your finger tips to spread it and massage it evenly over your entire face. Let the cleanser sit for a minute, allowing it to really get to work cleansing and melting off your makeup. Take the muslin cloth and dip it in warm—not scolding hot—water. Wring out the water so you're left with a damp, warm cloth. Lay the cloth over your face to feel the spa-like vibe. It'll also give you the opportunity to take in the soothing scent of the carrot butter's formula. Take that cloth to then wipe away the makeup in small circular motions. You can dip the cloth in warm water to take of any excess product and then you're set. You'll be left with super moisturized, clean skin that might have a dewy look to it, too.
Where to Buy: The Organic Pharmacy Carrot Butter Cleanser, $74, theorganicpharmacy.com; The Organic Pharmacy Organic Muslin Cloth, $8.50, theorganicpharmacy.com
MORE: 5 Ways to Shrink a Mega-Zit in 5 Minutes