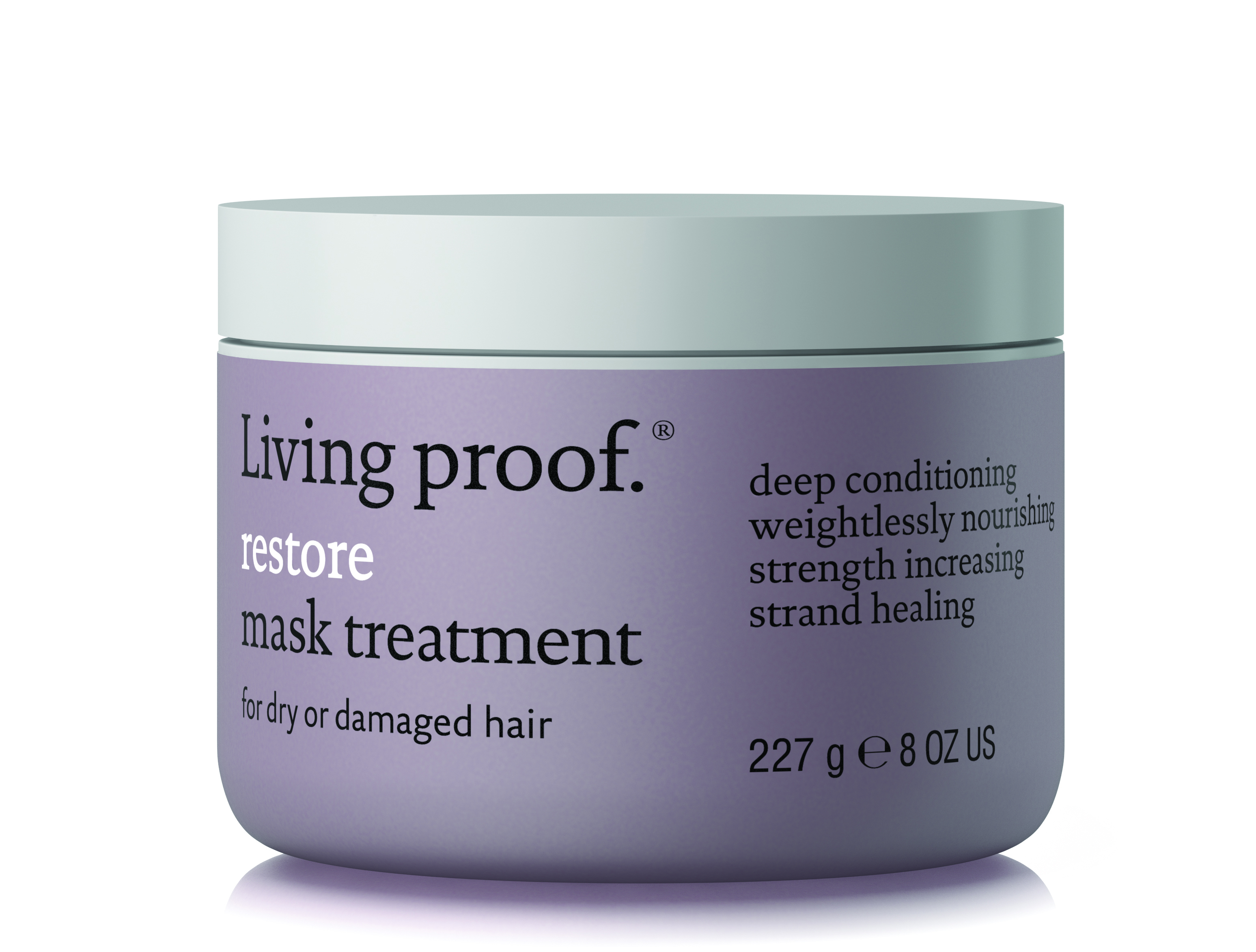 At Beauty High we constantly have new products crossing our desks and are always on the hunt for the next best thing. "The One Thing" is our way of sharing with you that must-have product that you need to introduce to your lives right now, even if it means skipping Starbucks for a couple of days.
After this summer of beachy hair and embracing our natural (or colored) highlights and frizzy manes, it's time to restore our hair health. This humidity has us throwing our hair into top buns and foregoing many beauty routines to save time in the morning. To bring your hair back to its healthy roots for the glamorous hairstyles this fall, use a deep conditioner to treat dry or damaged hair. Our favorite at the moment is Living Proof Restore Mask.
What Makes It Different:
The lightweight formula doesn't leave your hair greasy the next day like other deep conditioners.
It's color safe so no need to worry if you're wanting to go darker (or lighter!) this fall.
It nourishes each strand to make your hair stronger, shinier, and more manageable
What Makes It The One Thing:
Not only does it smell great, but it leaves your hair feeling extra smooth and healthy. You won't be able to stop touching your hair or bouncing around your healthy locks. The formula is gentle yet it works wonders on your frizz and summer damaged hair.
(Living Proof Restore Mask, $42, Ulta.com)