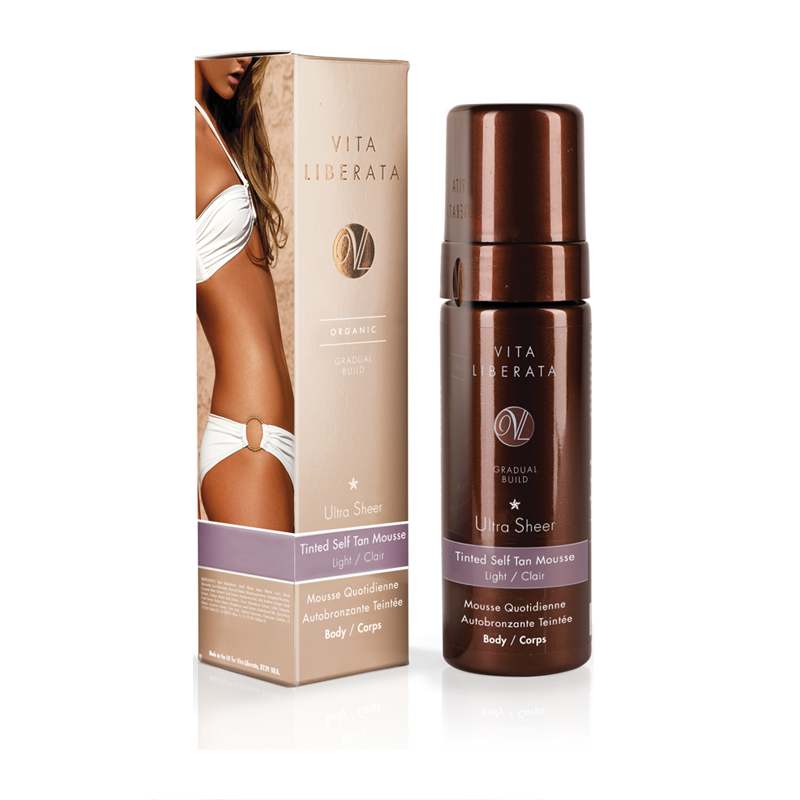 At Beauty High we constantly have new products crossing our desks and are always on the hunt for the next best thing. "The One Thing" is our way of sharing with you that must-have product that you need to introduce to your lives right now, even if it means skipping Starbucks for a couple of days.
It's officially Skirt Season, and that means one thing: our legs (and the rest of our body) need a tan. After months of hiding in pant legs and indoors, skirts don't lend themselves to being pasty. Considering we're big believers in wearing SPF daily and avoiding tanning beds at all costs, finding a good self-tanner is crucial at this point in the season. Of course, finding a self-tanner that doesn't streak or look orange can be challenging, so when we find one that works and begs for compliments, we hold on tight. Enter Vita Liberata Ultra Sheer Tinted Self-Tan Mousse, the product we can no longer live without.
What Makes it Different: 
Because it's a mousse, there's no dripping or streaking when you apply. We recommend using a tanning mitt so that your palms don't get dark. The color comes out as tan, not orange, so it's perfect based on which color you use for your skin tone (it comes in Light, Medium and Dark). 

There is absolutely no odor – none whatsoever. Plus, it's organic!
You won't feel like you've got self-tanner on because it's light and weightless, but you will be asked if you recently went on a tropical vacation (Ed note: everyone in the office asked what my weekend consisted of).
Why It's The One Thing: 
A safe tan is the best kind, and we love a product that does what it says it will. For a natural looking tan that feels undetectable and builds gradually, this is your best bet.
Where to Buy: Vita Liberate Ultra Sheer Tinted Self-Tan Mousse, $45, Sephora.com

More Self Tanning Tips From Beauty High:
How to Find the Best Self Tanner For Your Skin Type
5 Things You Need to Know Before Applying Self Tanner
101 Summer Beauty Tips to Add to Your Bag of Tricks