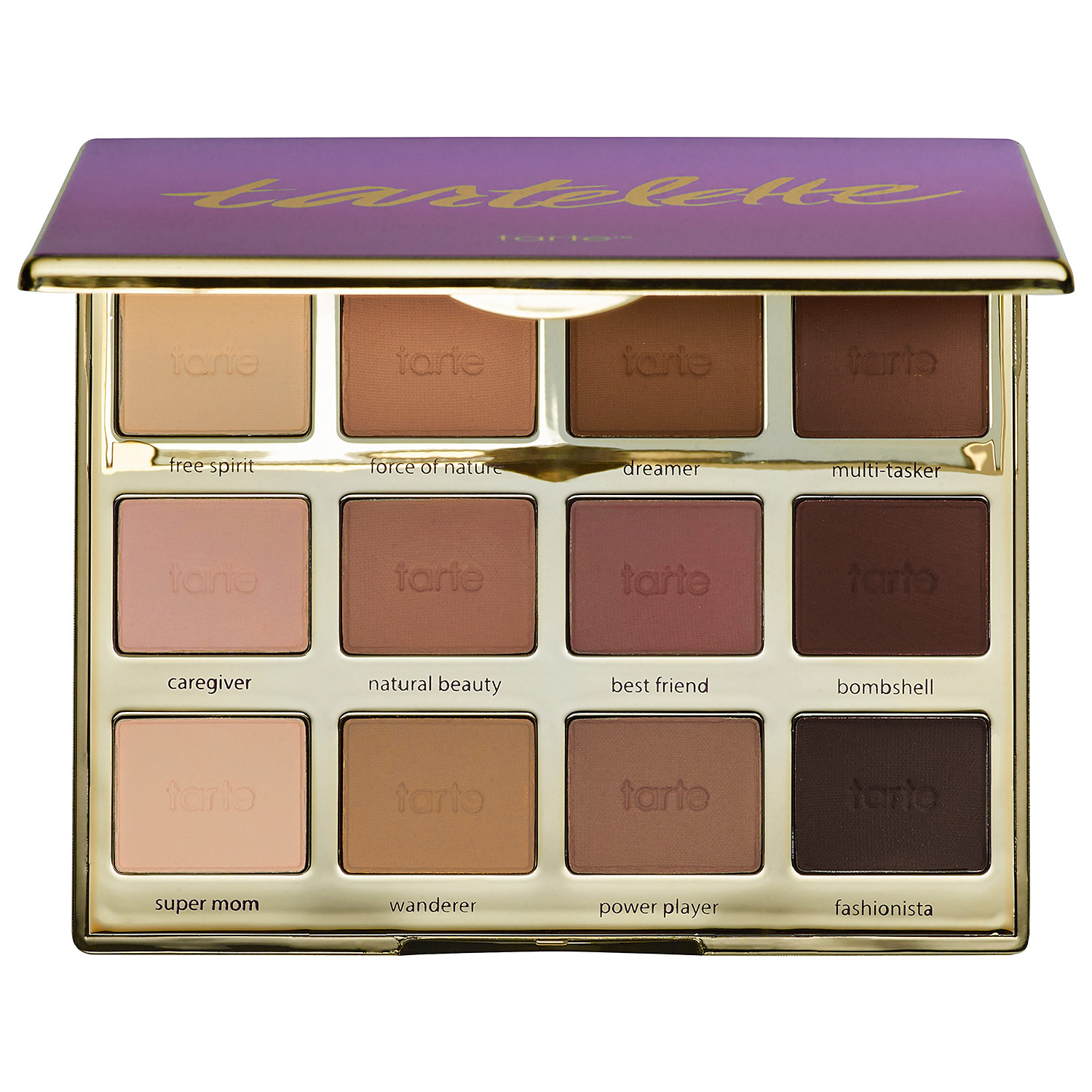 Photo: Sephora
At Beauty High we constantly have new products crossing our desks and are always on the hunt for the next best thing. "The One Thing" is our way of sharing with you that must-have product that you need to introduce to your lives right now, whether it's from a drugstore or a department store.
Believe it or not, not all of us are infatuated with sequins and all things that sparkle—especially when it comes to an eyeshadow. For those of us who tend to veer towards something on the more natural side of the color spectrum, finding an eyeshadow palette that isn't filled with sparkly colors that you'll probably never use is near impossible. No fear, Tarte's Tartelette Amazonian Clay Matte Eyeshadow Palette has saved our lives.
MORE: 15 New Spring Beauty Products We Want Now
This incredible all-matte eyeshadow palette can't be missed. Tarte called upon the heavens and came up with the brilliant idea to create a palette that doesn't include colors that shimmer in the night. The palette includes 12 incredible, never-before-seen eyeshadows. Tarte's signature Amazonian clay-infused, long-wear eyeshadow can also be used for anything from a liner to a highlight color. What's even better is the palette comes with a handy step-by-step guide with inspiration for looks that you can create with the colors included.
What Makes It Different:
Duh, it's an all-matte palette and chances are it's one of the best all-matte palettes we've ever seen before.
The shadows are infused with Tarte's signature Amazonian Clay, which aids towards better, longer, and truer wear.
It also is formulated with vitamin E (that acts as a natural preservative and helps smooth out color) and mineral pigments (to soothe and soften skin).
MORE: The New Eyeshadow Palettes You Need To Know About
Why It's the One Thing:
While you're wearing these incredible eyeshadows, they're literally helping your skin. Not only are they bringing out your eye color and enhancing your beauty, but they are literally soothing and softening your skin while they're resting on your lids. If you can't stand shimmer and don't own this palette yet, you need to add it to your shopping list ASAP.
Where to Buy: Tartelette Amazonian Clay Matte Eyeshadow Palette; $44 at sephora.com