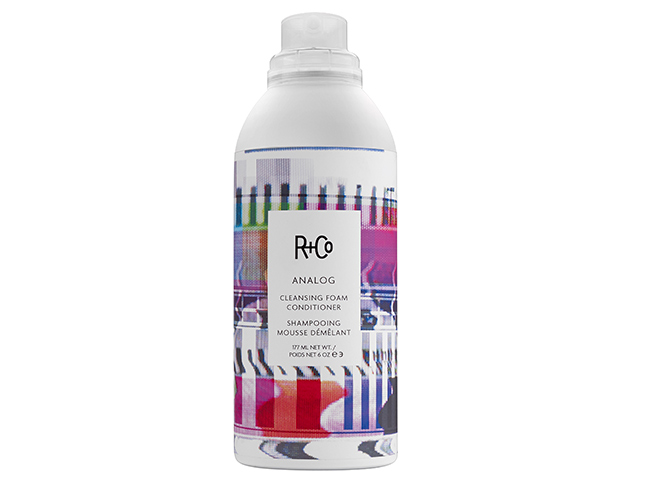 At Beauty High we constantly have new products crossing our desks and are always on the hunt for the next best thing. "The One Thing" is our way of sharing with you that must-have product that you need to introduce to your lives right now, whether it's from a drugstore or a department store.
Hair-washing is something of a quandary when your hair is several coloring experiments far from "virginal." If your hair is forever thirsty but also oily, it can be a balancing act to counteract those feuding states. For those with coarsely textured or curly hair, if you want to keep your curls in that perfect second or third-day textured state, you can't very well shampoo every day, but you also don't want your scalp to be itchy and oily. Co-washing or no-poo are two of those "been around forever but making a comeback" hair-grooming techniques that, as simple as they are in concept, some of us still have a hard time wrapping our heads around it (no pun intended). One way to sort of participate in both, that folks with fine hair can also benefit from (without the weighed-down conditioning of co-washing), is with R+Co's new Analog Cleansing Foam Conditioner. It's like a mousse conditioner that's so light that it cleans your hair without stripping much-needed natural oils while also depositing more nourishing oils.
What Makes It Different:

It's like if shampoo and conditioner had a baby, since it cleans so gently but also conditions.
With argan oil, green tea, horsetail extract, and nettle leaf extract, this foamy mousse has TONS of quality conditioners. The smell is also heavenly.
You apply it the way you would with any other shampoo, in the shower with wet hair. Pump some into your hand and massage into your scalp. It won't lather a ton, despite its initial foamy form. After rinsing, you feel clean but not that squeaky clean that suggests your hair will be as good as straw when you dry it.
MORE: Purely Perfect Cleansing Creme
Why It's The One Thing:
Literally ANY hair type can benefit from this conditioning foam—colored, thirsty, fine, thick, coarse, all of it.
We tried it on our perpetually twice-bleached dry hair, and while it feels so unnatural not to condition after cleansing, once air-dried, our hair was super soft and bouncy. All the softness with none of the weight!
For those desiring second-hair texture and body without the greasy roots, this is the perfect fix.
Where to Buy: R+Co Analog Cleansing Foam Conditioner, $29, RandCo.com