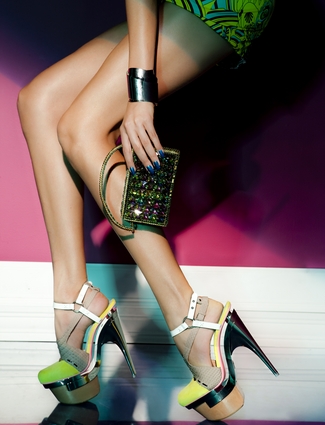 Photo: GNL Media/ Getty Images
Women already invest in sexy heels to score a date, but Malaysian retailer Shoes Shoes Shoes (we know, very clever) has cashed in on our prosti-shoe-tion. The store has teamed with a dating site to bring every one of its customers a future discount… and a boyfriend.
Are High Heels Bad For Your Health?
Men who sign up with Lunch Actually can select one pair of shoes from a list of 20 that they'd like to see on a romantic partner. They also pick the percentage of the price tag they're willing to pay for a date. Then, women who shop at Shoes Shoes Shoes are matched with a man who liked their kicks, and receive a discount on the next pair if they meet the guy for lunch.
There's no such thing as a free lunch, but free shoes are no myth. Would you date for a discount, or is flirting for footwear too tawdry?