This fall one of the hottest trends is orange lips in every shade paired with minimal makeup. The best thing about this yummy color is that you can be ahead of the game and start wearing it now with your summer tan to look chic and trend-forward. I road-tested quite a few shades and had my friends of every skin tone doing the same. We came up with a few winners for each of us.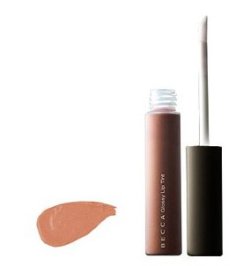 The easiest way to pull off orange lips is to go sheer with lip glosses instead of wearing full-on lipstick, which can be a bit much. For fair-skinned women, try Becca Glossy Lip Tints in Frappe or Frisco. These two shades are more on the peachy side of orange and are totally wearable. If you are looking for a deal, try my Sally Hansen Natural Beauty Inspired By Carmindy Forever Stay Gloss in Creamsycle, which will save you cash and keep you looking totally cool.
Medium-skinned women should grab Makeup For Ever's Glossy Full Coleur in #2, which is a sheer orangey coral that makes lips look luscious. If you have dark skin, mix a dab of MAC Lipmix in Orange with a clear lip gloss and apply it with a lip brush. The Lipmix is a super-orange, rich pigment, and you can control the density by mixing more or less of the clear gloss with it. This shade looks epic against deeper skin tones. So start now and get your citrus on!
As an established makeup artist, many beauty brands send me samples of their latest products for consideration. I only write about the items that I truly love and I always abide by Daily Makeover's Editorial Ethics Pledge in each of my Positively Beautiful posts.