The cat eye shouldn't be like nail art, where if you don't have a steady hand, you can only admire from afar. Luckily, we've been seeing a simple trick popping up everywhere — from the runway to the red carpet — that makes it possible for anyone (even makeup novices) to get this flattering look. How simple? Just put the liner down and grab a black eye shadow instead.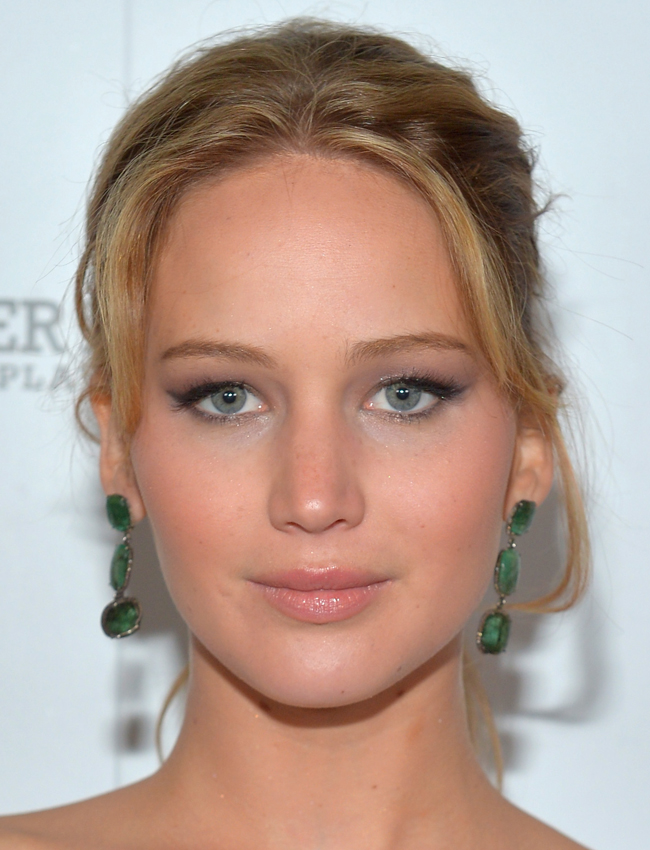 At a Vanity Fair party this week, Jennifer Lawrence used a soft, thin line of shadow for a subtle cat eye. Instead of making a bold statement, the line is more of an extension of the lashes, making them appear longer and fuller. First dot on a light layer of the shadow before using a dry, thin liner brush for precision.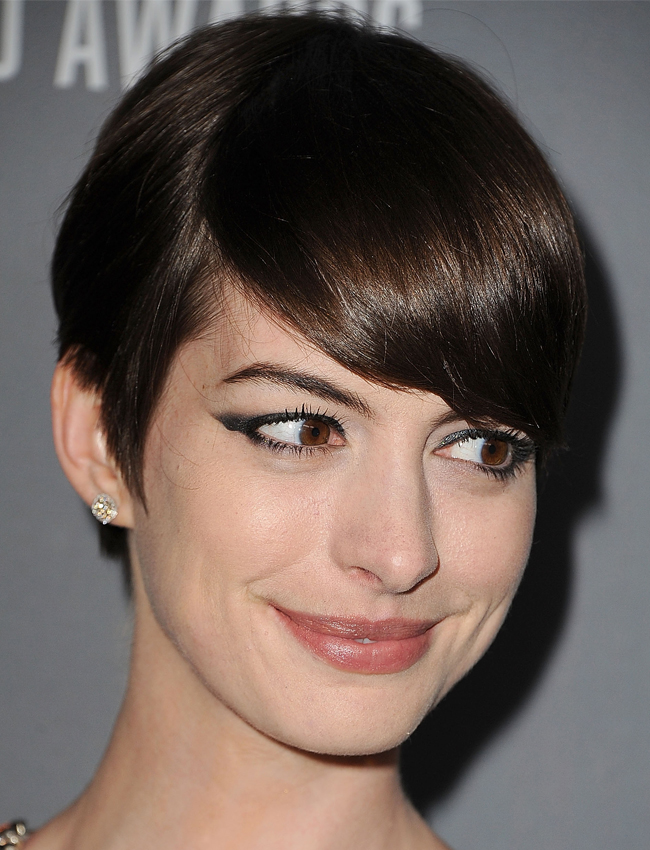 Anne Hathaway's cat eye at the 15th Annual Costume Designers Guild Awards was a little bolder — it's thicker and the line goes straight out. For this one, you don't have to be as precise with the application. A little smudging with the liner brush makes the look a little more playful. Wet your brush before dipping into the powder to give your shadow a stronger effect.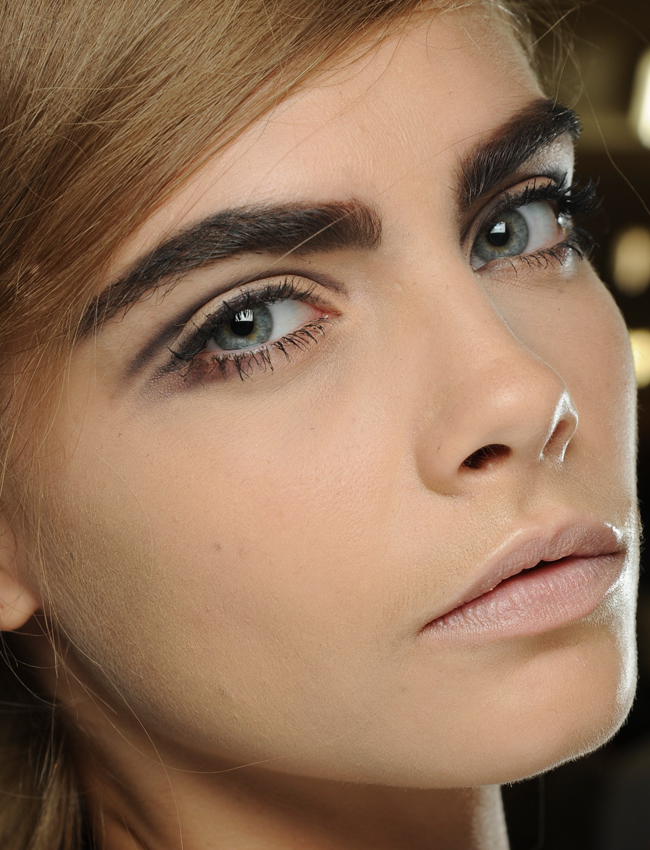 At the Spring 2013 Marc Jacobs show, models like Cara Delevingne wore smudged powder past the lash line to extend the lashes and create a shadow effect.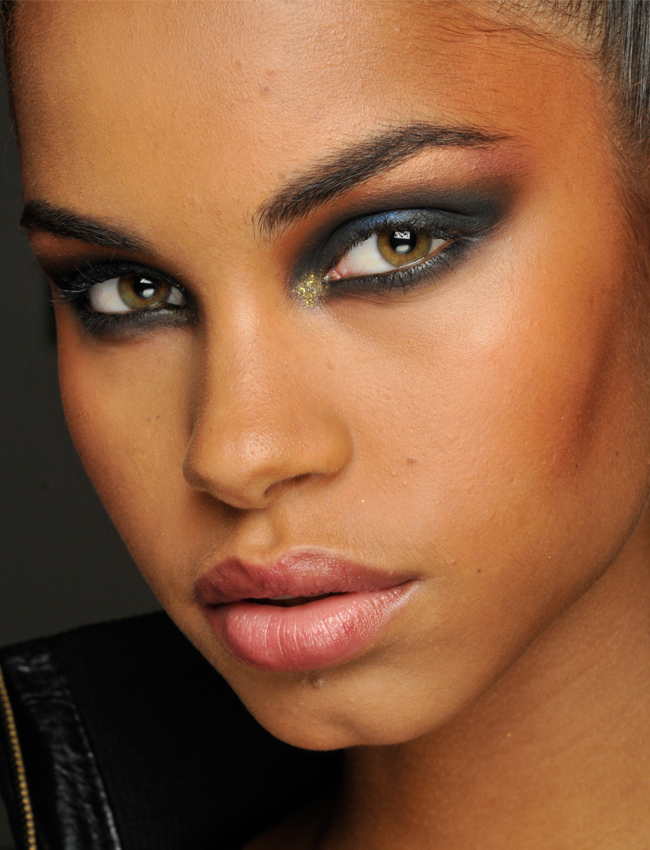 The models at Jeremy Scott Spring 2013 used shadow around the eye to create a block of rich, bold color. Although not your traditional cat eye, the shadow has a curved triangular shape that elongates the eye. For this glossy finish, wet your shadow brush lightly before applying shadow.