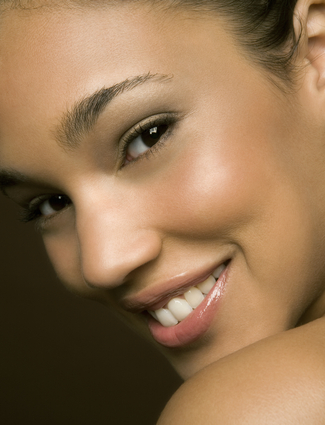 If you had to go a whole year with only one makeup item, what would it be? I take these hypothetical situations quite seriously, so I consider what will provide the most functions and make me look best. With that in mind, the answer is clear: a great bronzer.
Putting The Fun Back In Beauty
A single bronzer can act in several different ways. Yes, there's the traditional use, which means sweeping a small amount over your cheekbones and the bridge of your nose for a sun-kissed effect, but what else? You can use a small makeup brush to apply bronzer to your eyelids, so your eye color is accentuated. My personal favorite bronzer use is for the arms, legs and clavicles. When I walk outside, I love seeing the sun catch the reflecting particles of the formula, so I look like I actually got a little summer color.
It's important to remember that not all bronzers are created equal, and you should never test out a new one right before going out. You want to be able to test a small area on your skin so you can compare skin tones, to make sure the "after" doesn't look orange in comparison. As an extremely pale person, this is particularly important to me. There's nothing worse than looking like you're trying to fake a tan.
Makeup Has Never Been So Peachy
Tried & True Bronzers:
YBF Imitation Vacation bronzing oil ($29.50, HSN.com)
LORAC Face selfTANtalizer ($28, Sephora.com)
L'Oréal Paris Glam Bronze ($12.99, Lorealparisusa.com)
What are your favorite bronzers?