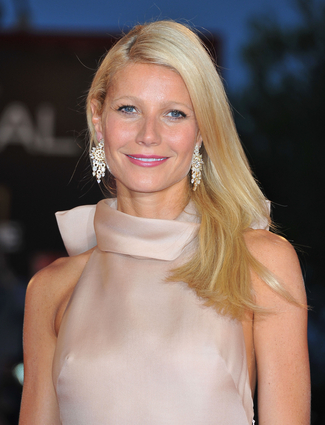 Photo: Getty Images
It's 7 a.m., you scarf down a bowl of cereal and two much-needed cups of coffee only to find yourself starving by 10 a.m. Sound familiar? Wellness guru Frank Lipman, M.D., says it's all too common. In fact, almost all of us are getting breakfast "wrong," which is leading to weight gain and fatigue. The New York City-based physician says what our bodies really need to start the day is healthy fat and protein.
A person's diet, especially breakfast, should include "no gluten, no sugar and as little dairy as possible; breakfast is the meal people find the hardest," Dr. Lipman said. "Part of the problem is that gluten is super addictive. You're basically a drug addict, and [when you take gluten out of your diet] there's going to be withdrawal."
So gluten, meaning anything with wheat in it, leaves us feeling sluggish and dependent. But banishing bagels from the breakfast table is easier said than done, unless you have a decent substitute.
Dr. Lipman, who works with celebs like Gwyneth Paltrow, suggests a breakfast of gluten-free bread with almond butter, an omlette, or kipper (a small salty fish) and eggs. If you dare, you could even eat last night's dinner for breakfast.
Alternatively, you could try his brand of health and wellness products, Be Well, which includes protein shakes, like "Recharge" ($99, Bewellbydrfranklipman.com), which are packed with the right nutrients to start your day. With 21g of protein and a blend of mixed greens and organic berries, I was full until lunchtime.
Twenty-one grams of protein sounded like a good amount to me. But Dr. Lipman's says numbers aren't exactly his thing. "I'm not a calorie person," he told me, adding that we don't need a specific amount of protein first thing in the morning, just fewer carbs and more natural foods. That also means time isn't the most important thing to consider when preparing breakfast. So none of that eat-20-minutes-after-you're-awake stuff, just eat when you're ready to start the day.
Admittedly, I've been hesitant to drink protein shakes in the past, since the taste can be really icky, but Recharge was pleasantly bearable. After I mixed it with a glass of almond milk, I got a creamy-textured, fruit and veg-flavored smoothie.
"My attitude toward food is that we need to eat real food, not food that's been manipulated," he said. "Try and eat as close to nature as possible."