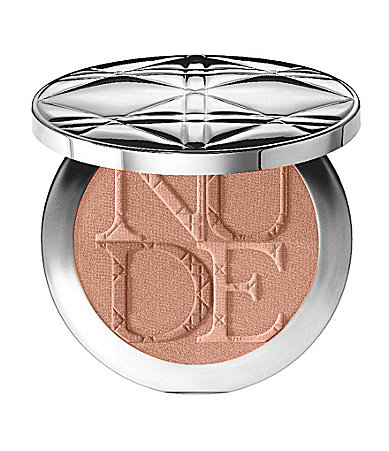 If you are like me and feeling pasty white after a long hard winter, then perk up your complexion with a sun-kissed glow. There is a slew of new self-tanners and bronzers this year, which will jump-start your mood and warm up your skin just in time for sundress season.
If you want an all-over glow that is subtle and gradual, try the new Jergens Natural Glow Three Days To Glow Moisturizer ($9.99, soap.com). Applying this product every day for three days will slowly build up a natural-looking tan without going overboard. For a one-time application product,  go for the new Brazilian Peel Brazilian True Tan ($39, sephora.com). You get a wonderful sunless tan without that nasty odor, thanks to jojoba oil. Plus, the added shea butter and aloe vera makes it super moisturizing.
If it's a face bronzer you are looking for, then swirl on a warm glow with a little bit of shimmer. Diorskin Nude Tan Healthy Glow Enhancing Powder ($55, sephora.com) is the perfect blend of bronzy goodness with a slight shimmer to create a radiant beach babe look. The kabuki brush that comes along with it perfectly sweeps on this sunny complexion booster for a vacation glow. Physicians Formula Bronze Booster Glow-Boosting Airbrushing Bronzing Veil Deluxe Edition ($15.99, ulta.com) is one of my favorites as its unique Italian formula acts like a combination of cream and powder for a smooth glowing airbrushed tan look to the skin. It literally melts into the skin and blends on so naturally people will think you just returned from an island.