Confession: Until two weeks ago, I had no idea how to apply liquid eyeliner without looking like I'd battled it out with a Sharpie. As a beauty lover, I consider it my responsibility to master as many makeup-looks as possible, and not knowing how to create the perfect Adele cat-eye was eating away at me. As it turns out, lots of women struggle with liquid liner, so I made it my goal to conquer this look once and for all. Here is what I want all my fellow liquid eyeliner-beginners to know:
Get The Look: Emma Stone's Daytime Cat Eye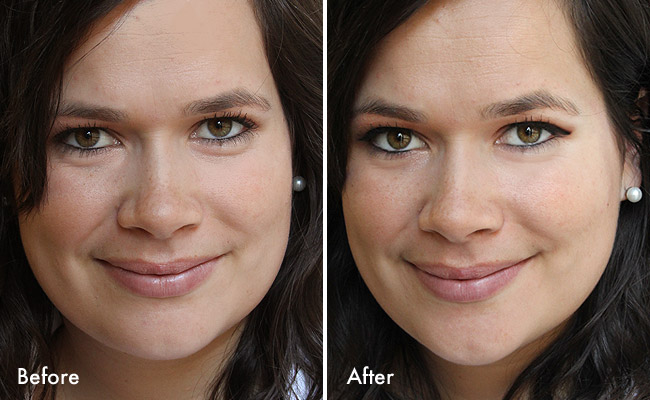 1. It's makeup; you can take it off. And you'll probably have to practice a few times before you get the hang of liquid liner, so don't try applying it 15 minutes before the hottest date of your life.
2. Not all liquid liner looks have to be thick, like the late Amy Winehouse's; you can create a simple day cat-eye too. Just make sure to have your elbow set on a sturdy surface when you apply the product. A stable arm is key.
3. If you're going for an evening look, it helps to trace the shape you want with an eye pencil first. Then go over it with a liquid liner.
4. If you're shooting for a day look, don't start the application at the inner corner of your eye; rather begin two-thirds of the way onto your lid. You can always come back and add more.
5. The best way to get a precise, even look is by creating small, dotted lines across your lid. Then, once you have the right shape, come back and fill in the open spaces, paint-by-numbers-style. Something about thinly spaced lines really helps you concentrate on a clean look.
6. In my experience, your lid feels like it ends long before it actually does. My recommendation is to keep applying eyeliner past the length of your eyebrow. You can always remove the excess, but it can be really hard to lengthen a liquid line with precision if you've stopped too soon.
7. Don't know which product to buy? For beginners, I prefer a felt-tipped pen like Sonia Kashuk Jet Set Liquid Liner ($6, Target stores), just because it's sturdier. Once you're comfortable with that, you can graduate on to a thin brush, but until then, stick with the foolproof products.
Do you have any tips to master liquid liner? Tell us you tricks!