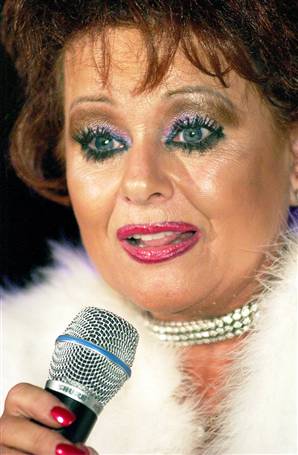 Tammy Faye never mastered the art of declumping her lashes
We have all been there: after an award-winning application of your makeup, you wait until the end to apply your mascara and then… oh no! an ber mascara clump!
What to do? Well, I have seen women use just about anything to separate their lashes –a safety pin, a needle, I even saw a girl use the side of a razor blade… scary!
There are a few easy–and safe!–ways to un-clump lashes without risking blindness or even cutting them off.
The easiest way to de-clump is to purchase a metal folding lash comb like the folding lash comb from Tweezerman. While you mascara is still wet on your lashes, sweep the comb through the lashes for a perfect fringe. Never wait until the mascara is dry, because this can cause breakage and that is the last thing we want to do. Plastic lash combs just don't separate like the thin metal teeth.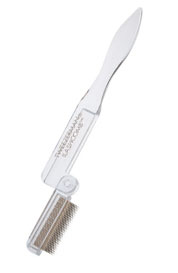 Another way to keep the lashes individually perfect is to twirl a clean, disposable mascara wand through them after applying mascara. You can find these in bags of 25 at makeup supply stores like Alcone. When you're done, you can recycle it by washing it off for the next use.
In a pinch you can use a toothpick, which is still a bit dangerous so make sure you don't live on a fault zone and your bathroom door is locked to avoid anyone barging in and startling you. Sight is more important than perfect lashes anytime!
Avoid clumps in the first place by wiping excess mascara off the wand before you apply it.
As an established makeup artist, many beauty brands send me samples of their latest products for consideration. I only write about the items that I truly love and I always abide by Daily Makeover's Editorial Ethics Pledge in each of my Positively Beautiful posts.