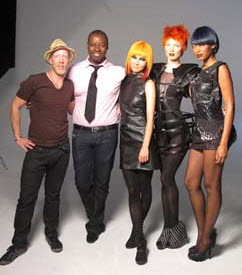 In this month's issue of American Salon magazine, Ted Gibson and I got the chance to work with shapes and color to create "alter ego images." L'Oreal Professionel challenged me to come up with two unique INOA (the new ammonia free permanent haircolor from L'Oreal Professionel) that would emphasize the complexities of every woman – her soft feminine side and her edgy aggressive side.
When Ted and I started talking about the concept, we loved the process of taking soft, sexy, pretty "Gibson Girls" and turning them into their own nemeses! We wanted to transform them into the kind of women who reminded us of the villains from a comic book or super hero movie – stong, beautiful and gorgeous – but in an "I'm gonna kick your butt" kind of way!
It was easy to do the pretty hair color on the models – how could I mess those up? For the alter ego looks, we had to turn to wigs – not many real life girls want to look like super villains! It was a lot of fun and really inspiring to work with hair color looks using INOA in this unconventional way.
Follow the link to see some behind the scenes images and the formulas for the color I did. I'm anxious to hear what you think! LMK -Jason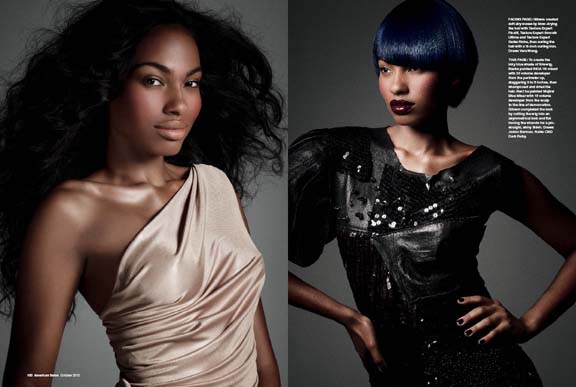 All photos courtesy of American Salon magazine.