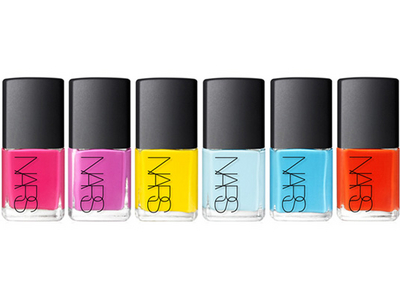 Photo: Courtesy of Nars
We've got great news for fans of Thakoon's India-inspired spring collection. The designer has teamed up with NARS to bring the eclectic palette (shocking shades of blue, yellow, and red) to every fashionista with a 20-dollar bill.
The six-polish collection includes a tangerine orange lacquer, two shades of pink (one flamingo, one bubble gum), a vibrant yellow, pale icy blue, and a deep aqua.
Tangerine Tango Is This Year's Hot Spring Color
At $18 a pop it's an economical way to get your hands on Thakoon's praised spring collection, no pun intended. The lacquers will be available May 1st at NarsCosmetics.com.
Will you spring for Thakoon's NARS collaboration?