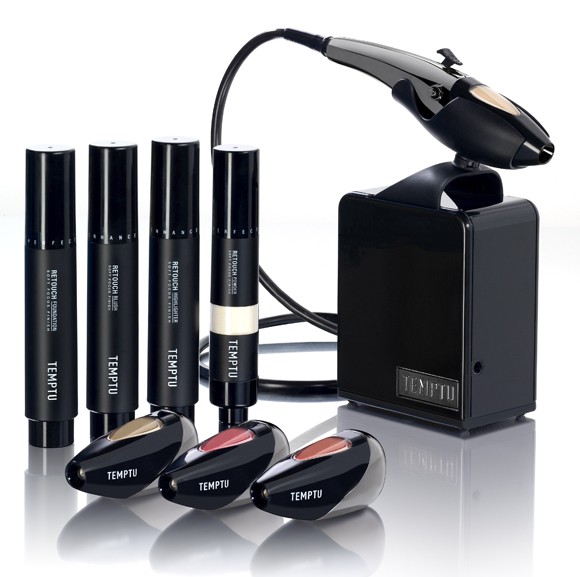 At Beauty High we constantly have new products crossing our desks and are always on the hunt for the next best thing. "The One Thing" is our way of sharing with you that must-have product that you need to introduce to your lives right now, whether it's from a drugstore or a department store. 
You may be able to photoshop your selfies to get flawless skin, but in real life, finding the best makeup possible is the only way to cover up any blemishes, redness or dark circles. Foundation is one thing, but airbrush makeup is another consideration entirely. Essentially a photoshop app for your skin, airbrush makeup can create a flawless look (with makeup, blush, bronzer, contouring, and the list goes on), but airbrushing at home can be a tad intimidating. The Temptu Airbrush Makeup System completely erased our fears of at-home airbrushing, and now we're a bit addicted.
MORE: Drugstore Foundation: Finding the Best Shade For You
What Makes It Different: 
It's fool proof. Even though it seems intimidating (because most airbrush systems seem intimidating), it's actually easy to use and speeds up your makeup routine.
You've got complete control over how you use it, so you can customize your looks.
It's incredibly clean, so you have no mess to clean up afterwards. You just use a pod and pop it in and out of the machine to do your makeup, and that's all.
Why It's The One Thing: 
Flawless makeup is always the goal in the morning. If you're going to take the time to apply makeup, you want it to look as great as possible, and with the Temptu Airbrush System, your skin practically looks like it was photoshopped in real life.
Where to Buy: Temptu Airbrush Makeup System, $170, Temptu.com