You may have noticed that this whole pastel hair color trend has taken hold of the beauty industry (and rightfully so, it's downright gorgeous) and isn't letting go anytime soon – it even popped up again at the Louis Vuitton Resort 2015 show in Monaco, pictured above. Countless models have dyed their locks both rainbow bright shades (eh hem, Chloe Nørgaard we're talking to you) or soft, milky pastel colors – and we all want to constantly mimic models, obviously. But, just in case you care more about the health of your hair than you do about hair color trends, you may want to consider a bit of a DIY dye job instead, and there are plenty of ways to get there with temporary hair color.
Color companies like Manic Panic (which is actually a vegetable dye) can give you the color you want without stripping your natural hue and last two weeks or more, or even more temporary products like Bumble and bumble's spray chalk can be sprayed in and worn for just a day or two.
Below, we outline our favorite temporary hair color products to give you the fun of pastel hair colors without the high cost of hair damage, plus some tips and tricks along the way.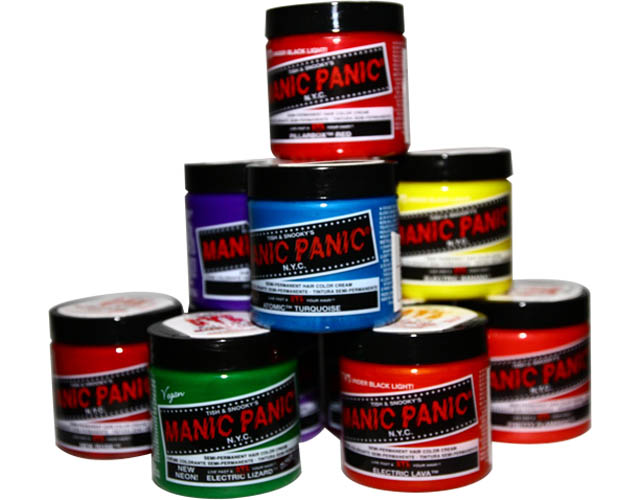 Manic Panic is the obvious choice when it comes to "crazy" hair colors. The dye works best on light hair, but is potent enough for all shades – spot test first to figure out what formula will work best for you. If you want a lighter color, the brand sells a pastelizer for easy DIY blending (instead of trying to mix with conditioner to get the exact right hue). (Manic Panic, $10, sallybeauty.com)
MORE: Pastel Hair Dye: Everything You Need to Know About the Trend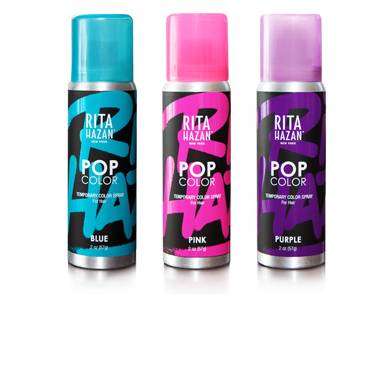 This spray-on color produced by hairstylist Rita Hazan comes in three fun shades (pink, blue and purple) and is a good temporary option for a fun night out – or a daytime "pop of color." It washes out easily so it's commitment, but will actually show up the darker shades. (Rita Hazan Pop Color, $18, RitaHazan.com)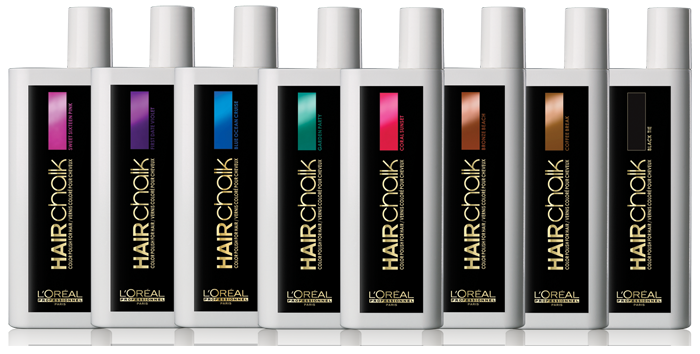 L'Oréal's HAIRCHALK comes in eight fun shades but is actually a liquid formula and lasts through several washes – just remember to apply it to damp hair (and then blow dry) to make it last longer. It's still a temporary hair color and won't damage your hair, but this way you can test out a color for a few days (or weeks, depending on how often you wash your hair) and then watch it fade, or revive it until you decide you're tired of the look. (L'Oréal Professionnel HAIRCHALK, available in L'Oreal Professionnel salons)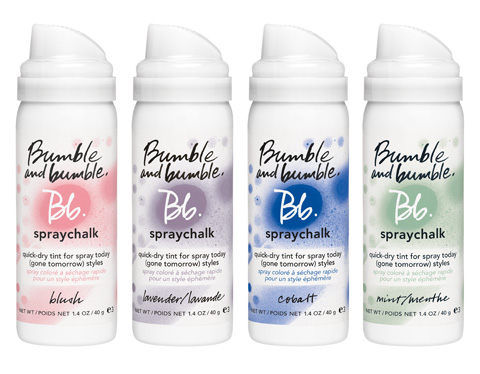 Bumble and bumble's Spraychalk comes in four pastel shades – a blush, mint, lavender and cobalt – and can be sprayed directly on hair for fun placement and designs. The easy-to-use product is also rinse-out, so it will only last until you shampoo your hair. (Bumble and bumble, $19, bumbleandbumble.com)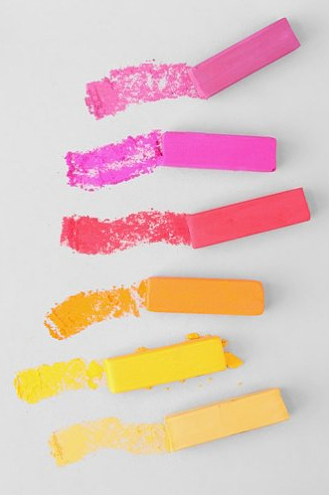 Good old fashioned hair chalk is also one of our favorite ways to add color to our hair. We tend to use art store pastels for this (there are so many options, and the consistency is perfect for sticking with your hair!) but tons of brands also sell sets to make it easy. The key with hair chalk is to actually take individual strands and make them damp, and then apply it. (UO Hair Chalk Set, $14, urbanoutfitters.com)