Huge news, Gibson girls! I never thought when I finished beauty school that my career would lead to working with A-list celebrities, opening salons and traveling the world. Most important, my career in beauty has fulfilled me both personally and professionally and allowed me to help every client feel fabulous and individually beautiful. Now, I've been given an exciting opportunity that will allow me to share my career path and the knowledge I've picked up from my years in the industry with others.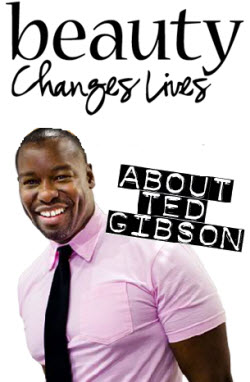 I've partnered with the American Association of Cosmetology Schools to launch a new initiative called "Beauty Changes Lives" that focuses on raising awareness of the rewards and opportunities offered by careers in the beauty and wellness industries. My involvement with the AACS and Beauty Changes Lives began in 2009 when I spoke at the inaugural BCL event in Phoenix.
As the spokesperson for Beauty Changes Lives, I'll be helping them build awareness of careers in the hair, beauty and wellness industries. I love being able to serve as a mentor for people in beauty school and tell them about the life-changing opportunities my beauty school degree has given me.
In addition to educating consumers about the great ways to use a cosmetology education, the initiative will also include a non-profit organization that will raise funds for beauty college scholarships and ongoing events that showcase careers in the beauty and wellness industry to educators and the public.
I'm so excited to be a part of a truly life-changing and inspiring campaign and hope that you all visit Beauty Changes Lives to learn more about what a career in beauty can do for you!