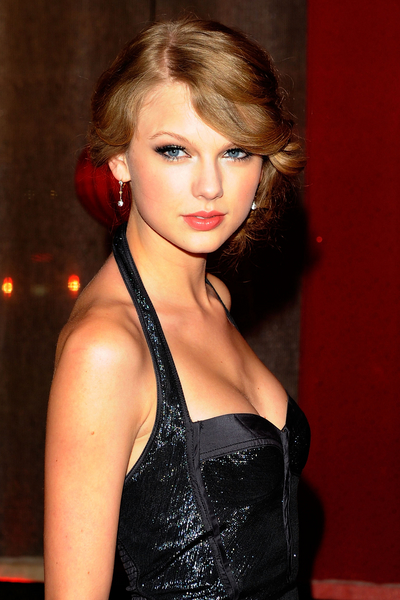 Photo: © Andrew H. Walker/Getty Images for BMI
Taylor Swift uses different fragrances to remind her of her ex-boyfriends.
The "Love Story" singer says certain scents bring back memories of her past.
She told Allure, "Different smells bring different relationships to mind for me. I'd put on Abercrombie 8 to remember when I was in ninth grade and had my first boyfriend, because he gave me that. The coolest girl in school wore Britney Spears Fantasy, and I had to copy her."
Taylor–who has been linked to hunks including Taylor Lautner and John Mayer–also gave away the name of one fragrance which reminds her of heartbreak, although she wouldn't let on exactly who is behind it. She added, "Dolce & Gabbana Light Blue is still a difficult one for me to smell,"
However, Taylor–who is now reportedly dating actor Jake Gyllenhaal–did say that if she met the right person, he could distract her from the painful memories she associates with certain scents. She said, "Maybe one day this guy will replace my bad memories of the cologne with good ones. In a perfect world."
Taylor recently announced a deal to design her own fragrance, which will be released next year.

Try on Taylor Swift's hairstyles in the Makeover Studio!