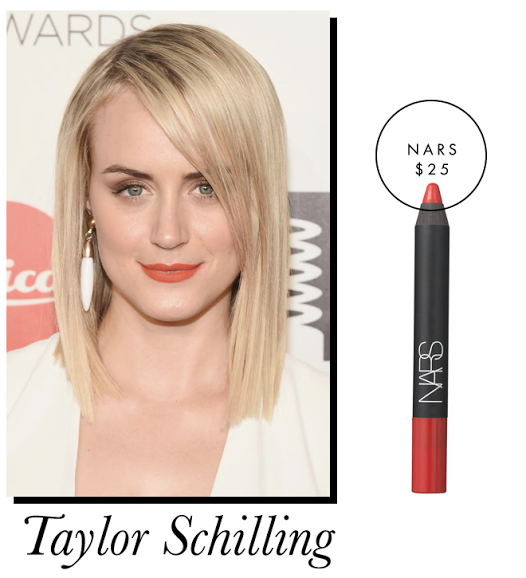 In theory, we're all about the orange-red lipstick trend. In reality, it's a little tricky to pull off. The key, of course, is to find the right color—one that doesn't make your teeth look yellow or wash you out. Thankfully, Taylor Schilling just saved us a lot of time and lipstick-testing by wearing the most gorgeous shade ever.
Turns out NARS Velvet Matte Lip Pencil in Red Square ($25, narscosmetics.com) is responsible for her look at the Webby Awards Monday night. Not only does the color look amazing next to fair skin (stock up now, pale girls!) and light eyes, but it's the kind of color that can be worn alone or paired with bold brows and a smoky eye.
Thanks for the great product rec, Taylor!