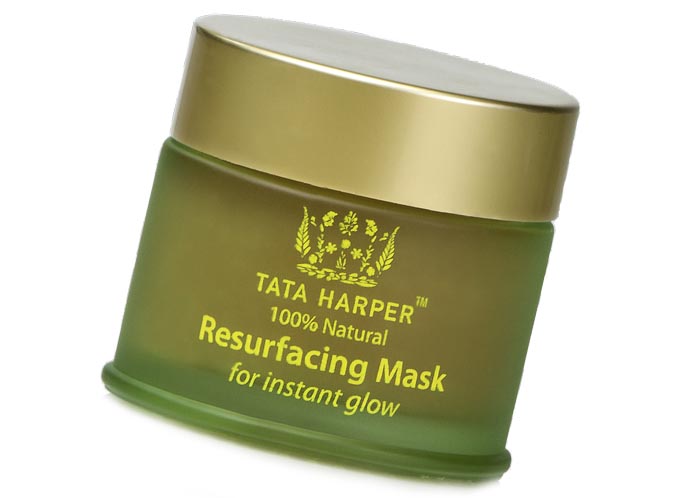 You know how you see the "bestsellers" and "most popular" products in beauty stores, so you of course scoop them up, but then you realize you have no idea how to work them? In "How It Works," we're going to explain to you exactly how to get the best use out of your products, whether they are cult classics or hot off the conveyer belt must-haves. We'll teach you the basics, as well as a few industry expert tips to make sure you're getting the most out of everything you buy. 
With all of the dirt, oil, and bacteria our face battles every day, taking care of our skin is one of the most important things we can do. The world may throw dulling agents at our faces all day long, but with the right products, we can get back to glowing in no time. Our latest go to for glowing skin is Tata Harper's Resurfacing Mask, which works like a traditional peel to give you an instant solution for dull skin.
MORE: DIY Face Masks: 5 Simple Recipes for Glowing Skin at Home
Product Perks: 
Pomegranate enzymes work to deep cleanse your skin and minimize your pores.
White willow eliminates dead skin cells and promotes the renewal of cells.
This mask is made without synthetics, artificial fragrances, or gluten.
How It Works: 
With ingredients like pink clay, beet extract, and aloe vera, this mask works to pull impurities from beneath your skin and stimulate cell growth to give you bright, glowing skin. Apply a thin layer of the mask to cleansed skin and leave on for about 30 minutes, then rinse with warm water. You can also use it as a spot treatment for acne, leaving the mask on overnight to wake up with clearer skin.
Where to Buy: Tata Harper Resurfacing Mask, $55, Tataharperskincare.com