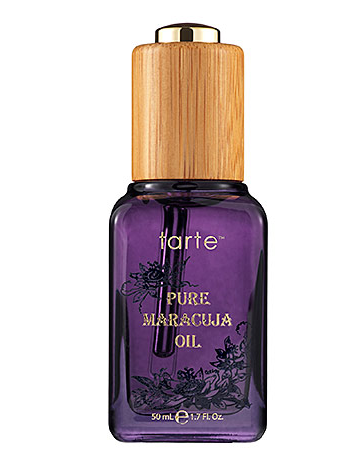 At Beauty High we constantly have new products crossing our desks and are always on the hunt for the next best thing. "The One Thing" is our way of sharing with you that must-have product that you need to introduce to your lives right now, even if it means skipping Starbucks for a couple of days.
I know, putting an oil on your face does not seem like the smartest thing in the world, but trust us this stuff works.  It's quite funny how putting an oil onto your skin can actually combat against  an oily skin type. Pure maracuja oil is rich in vitamin C, so skin appears instantly brighter and more radiant, as well as essential fatty acids (EFAs), a requirement for healthy skin cells that the body cannot produce on its own. EFA deficiency can result in the breakdown of essential skin cells which causes skin to appear dry and aged. By supplementing skin with pure maracuja oil, you are infusing life back into dull skin and replenishing EFAs to rapidly rebuild and repair. When this is put onto your skin in the morning under your makeup, you have that instant dewy finish you always wanted.
What Makes It Different:
This potent anti-aging elixir that has anti-inflammatory benefits promotes active skin recovery and delivers maximum hydration without any greasy or filmy feel.
Unlike other face oils, this one is 100% natural.
This powerful, precious oil replaces your nighttime moisturizer.
Why It's The One Thing:
This travel-friendly oil is all natural and can work as a wonder product on freshly cleaned skin.  In six weeks 96% of women saw an improvement in radiance, clarity, moisture, and a reduction in fine lines and wrinkles.
Where to Buy: Tarte Maracuja Oil, $46, sephora.com
Find Out More About Facial Oils On Beauty High:
Product Testing: Find Out Which Face Oils Can Work For You
About Face: 10 Amazing Cleansing Face Oils
7 Ways to Use Face Oil Besides For On Your Face